Textsheet » 5 Best Working Alternatives in 2020
This is undeniably true that Textsheet was one of the best free platforms for students to get help for their homework and assignments. However, Textsheets was taken down as they were not the legal owner of the content they hosted on their platform and got taken down after a DMCA notice.
---
What is Textsheet?
As said above, Textsheet was an online educational portal that used to help college students to find the solutions of their homework and assessments for absolutely free.
The platform helped the students to find the solutions without any hassle, but as expected, textsheets had no right over the content it hosted, they were scraping content from various sources such as Chegg answers, which is the reason why textsheet is down.
Textsheets uses to provide answers for the Chegg online practice papers. The solutions were presented using a Chegg API that used to scrape the question from the link provided by the user.
---
Why is textsheet Down?
TextSheet is currently banned from the Internet because of some copyright infringements that Chegg laid on them. The DMCA copyright violation forced the Text sheet to shut down its website. They used to provide the users with solutions to the problems available at Chegg.
TextSheet's Chegg API scraped Chegg to hunt for the solutions without having to pay for it. The Textsheets user interface was straightforward and had a clean user interface. The user would enter the Chegg question's URL into the section, and Textsheet would search the URL to find out the solution for the question. Answers with a detailed explanation were provided further.
---
Best Textsheet alternatives – Free & Paid
It has been confirmed that Textsheet has been taken down from the internet permanently, which means no one can access it with VPN, proxies or in any other way.
But, you should worry a little less now as we have penned down a list of Best Textsheets alternatives that are either free or paid. You will be able to access these textsheet alternatives without having to use a VPN.
Here is a list of Best Textsheet alternatives
Chegg
CourseHero
CrazyForStudy
Slader
PaperHelp
---
Chegg
Paid
The best Textsheet alternative is Chegg itself. Textsheets used to use Chegg API to scrape the website for questions and their solutions. Chegg is an American educational platform that helps high school and college students in their academics, homework assistance, and many other scholarly fields.
Chegg demands some registration fee that is used as the cost for all the services. The user can then rent books for studies, get free questions, and homework helps.

---
Course Hero
website – https://www.coursehero.com/
Course hero is another amazing website that performs its job of providing solutions to students related to their queries in various fields of education.
The site has more than 25 million types of courses and is the best choice for college students who are finding out ways to complete their assignments and homework.
Course Hero offers 24/7 homework help but that is not free, you will have to choose a plan to unlock answers but there is also an option to upload your own study materials and earn "unlocks."
You will have to upload 10 documents in Course Hero which will give you 5 free unlocks if you don't have any study material and willing to pay, here is its price chart.

---
CrazyForStudy
website – https://www.crazyforstudy.com/
One more addition to our list of best textsheets alternatives is CrazyForStudy. This site provides access to more than 50 million books for which you will have to pay a small fee. It also helps students in completing their assignments and homework in various fields of education.

---
Slader
Free
website – https://www.slader.com/
Moving towards the next famous textsheet alternative which is quite popular among the students in the United States, Slader has all of the study material based on the US syllabus on its platform. Slader is an independent website and provides free homework help to the students.
You can find answers from dozens of books, just type in the name of the subject and you will get a lot of suggestions. The website provides solutions for free but has a few ads on its platform which is not a problem anyway.
The user interface is clean and simple, you will get used to the site after using it for a couple of minutes. You can either create an account or find solutions without registration.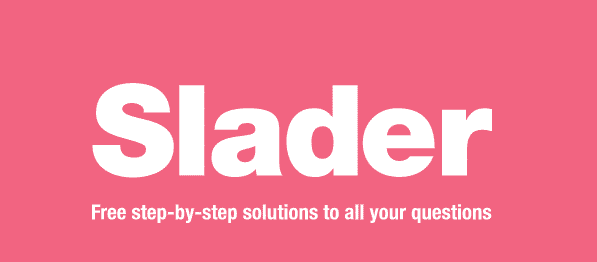 ---
PaperHelp
website – www.paperhelp.org
Another great site joining our list of best textsheet alternatives is PaperHelp. The name pretty much says everything that you will be reading further.
PaperHelp will help you to write research papers once you pay a small amount of fee to it, it doesn't provide any solutions for your queries in any subjects but can help you with hundred pages of research papers and stuff. The pricing depends upon your levels like high school, college or Ph.D.
---
FAQs Related To Textsheet
What is Textsheet?
Textsheet was a free site for highschool and college students that used to provide solutions related to various subjects without having to pay for a subscription.
Is Textsheet illegal?
Yes, Textsheet was an illegal website as it had no rights over any content hosted on its platform. It used to fetch answers using Chegg API and later received DMCA takedown request by Chegg.for reproducing answers.
Did Textsheet get taken Down?
Textsheet received a DMCA takedown request by Chegg and the owner, Sultron, had his GitHub repositories taken down by a Chegg employee.
---
Conclusion
We have provided details and reasons for the takedown of the Textsheets platform. On the other hand, for people looking out for Textsheet alternative, we also listed some of the best alternatives available on the Internet currently in 2019.
Feel free to comment on any issues regarding Textsheets and Textsheet alternative. Do not forget to subscribe to our newsletter to keep receiving such excellent posts daily.
---
Check out articles related to this: