5 Best Litanswers Alternatives Working In 2021
Litanswers Alternatives: Studying is one of the most important parts of our lives in this era. Everyone goes to school for their academics and then not to mention tuition too. But, sometimes we face issues while solving the questions given by our teachers.
And sometimes it can be a disaster if we didn't complete our homework and showed up the next day in front of our teachers empty-handed.
You probably wouldn't want to do that, as we all know what consequences we might face for not completing our homework. But what if we tell you, some websites can help you do your homework, and you wouldn't have to worry about what's going to happen if you get stuck in some questions.
There used to be a website called Litanswers, which used to provide free answers to all the problems you face while studying. But a while back, they were taken down. This led many students to face difficulty, as they were not getting the same kind of help they used to get from Litanswers.
Like Litanswers, Textsheet was also taken down. The website used to provide question solutions, study material, and other academic-related content to the users for free. Here are some of the best Textsheet Alternatives that you should know of.
So today, we have brought you some best Litanswers alternatives that you might want to use. Without wasting much time, let's jump right into it.
---
What is Litanswers?
Litanswers was a web-based free platform where students used to take help to solve questions they got stuck in. Not just that, but this website used to distribute free notes of all the subjects to all the students helping them study.
The website used to share notes and answers to the questions of subjects like Mathematics, Social Science, Science, Engineering & Technology, and a lot more.
This website had been loved and cherished by students in the past. Even many petitions were made to get this website back online, but they failed.
---
Is Litanswers A Legal Site?
Litanswers are not considered as a legal website, as they used to use Chegg's API to get answers to all the problems asked by students. They used to steal data from Chegg, which is not a free website, and then, they used to share everything on their website for free.
Stealing other website's API for their website leads to violation of the copyright law, which makes Litanswers illegal.
---
Is Litanswers Banned?
Yes, Litanswers is banned. Due to sharing Chegg's data on their website by using their API, they got involved in the copyright issues, and DMCA took the website down. They deleted the owner's GitHub account, which caused Litanswers' shut down.
---
5 Best Litanswers Alternatives Working In 2020
Since Litanswers is banned, many students are facing difficulty finding any other website as productive as Litanswers. But you don't need to worry, as we have found some of the best Litanswers alternatives. The best part is that these Litanswers alternatives work just as same as Litanswers. Go through the whole list to find out detailed information about these amazing websites.
Slader [Best Litanswers Alternative]
This is a US website, where students can find step-by-step solutions for thousands of textbooks for different subjects. This is one of the most renowned websites used by students to find answers to the questions they are facing trouble solving. Recently, they have started expanding their website for college-students too.
If you go to the Slader's about section, you'll find this written there:
"We know what it's like to get stuck on a homework problem. We've been there before. Slader is an independent website supported by millions of students and contributors from all across the globe. We're here to help you succeed and get unstuck once and for all."
This explains their dedication to find out solutions for you. This website is entirely free, with some ads placed on the website. Though, you can remove the ads by buying the subscription, which costs only $1.99.
You can find any textbook, solved on this website. All you need to do is just scan the barcode or enter the book's name on the website. You can find solutions to thousands of textbooks of subjects like Mathematics, Science, Social Studies, Technology, World History, etc.
---
Course Hero
Course Hero can also be considered one of the best Litanswers alternative. They provide the best studying material available, and you can download them from the website for free.
According to Course Hero, they have over 25 million course-specific study materials available on their website. This website doesn't just provide you with written solutions, but they have tutorials too for the convenience of students.
One of the best things loved by users of this website is that it has a clean UI and well-organized content. One can find notes, courses, and solutions easily on this website, without facing any issue.
To use this website, you just need to create a free account. You can also earn money by referring this website to your friends.
---
Studylib
Studylib, which stands for study library, is a free website you can use to download solved assignments as documents. It also offers notes and solutions to almost all the textbooks of all the subjects you might be looking for.
This website shares solutions to the textbooks of subjects like Mathematics, Science, Business, Arts and Humanities, Engineering and Technology, Social Science, etc. You need to sign-up on the website if you want to use additional features like adding documents in your profile.
You can also upload any helpful study material on this website if you want. This is a unique feature used by Studylib. Although this website has a great UI, which is loved by its users, it is quite complex to use than using Slader.
---
Chegg [Paid Litanswers Alternative]
There cannot be any other better alternative to Litanswers than Chegg, as it was using Chegg's API itself to provide answers to the students. The only difference is that Chegg is not free, while Litanswers used to give solutions and notes for free. Chegg has been in the game for over 20 years now, and they've been helping students ever since.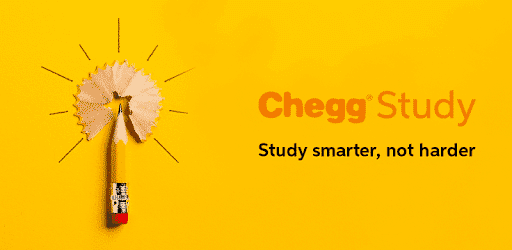 The users on the website share solutions and notes of over 80 subjects and many courses on their website. They don't just provide solutions and notes, but they have experts available for you to help too. They are available to help you get through all the troubles you've been facing 24/7. You can download their app, which is available on Playstore. You just need to sign-up on their app to get started.
It has a membership plan, which unlocks all the great features you might want to use. It starts with $14.95 per month, which is a standard package, while there's one more special package with a live video-calling feature, which costs $30 per month.
---
PaperHelp
PaperHelp is not like any other Litanswers alternatives on the list. This exceptional website helps you to complete your challenging assignments. They help students who always need to write research papers. This site can be useful independent of the fact that you are in a High-School, College, or studying for a Ph.D. They help you complete your assignment with an assurance that your details will be confidential.
Although using this website is not free. Their package starts from $10 to $24 per page for the professional writing services. They also deliver all the ordered research papers on your door as soon as possible. But if you need online assistance, you can save up to 5% to 10% of the total amount.
---
Conclusion
So far, we discussed a lot of things about Litanswers, which is banned due to copyright laws. Then we gave you detailed information on some Litnaswers alternatives so that you can use them in the absence of Litanswers. Best Litanswers Alternatives are mentioned below:
Slader
Course Hero
studylib
Chegg
PaperHelp
So, that was our take on the best Litanswers Alternatives. We will be updating this alternative list every once in a while. We will be adding a number of other working alternatives to the list.