How To Surprise Your Significant Other Through Amazing Social Media Tricks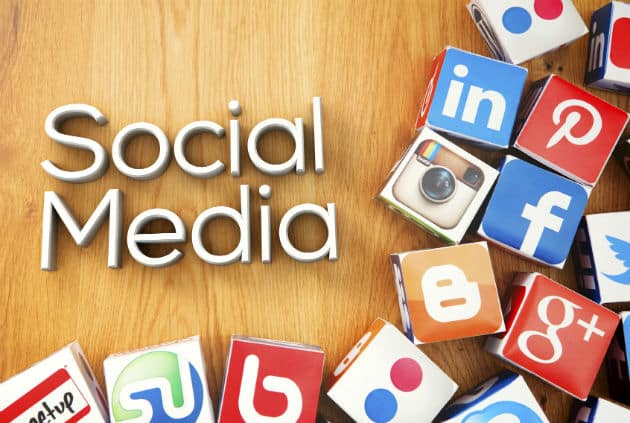 Surprise Your Significant Other Through Amazing Social Media Tricks: A few decades ago, nobody would've thought that there would be something called social media in the 21st century that'll change the way we socialize. We are living in a world where social media dictates most of our lives. It has become integral to our normal routine.
The amount of time a person spends in a day using various social media platforms is significant. Social media has helped to closely knit the world together using the internet in the digital era. Given the widespread popularity and adoption of social media in the last decade, it makes sense to stay ahead in this game.
Social media platforms are also known for viral content. Now, viral content needs to be engaging and what's better than a video to catch eyeballs and engage with your audience. As per research reports, video is the most popular content medium among the audience.
Creating an engaging video is far easier using video editing tools like InVideo that give you the flexibility to create appealing videos from scratch by adding all the elements of your choice. You can even use it to create videos from photos uploaded on your social media accounts.
The digital world and social media have set the norms in society and have defined the new normal. Writing a letter or sending flowers to express your affection is so 20th century, surprising your significant other in the contemporary world requires you to have amazing social media skills and master all the tricks.
Be it your wedding anniversary or your spouse's birthday, you have to celebrate it on social media. Special occasions require special efforts, especially when you want to surprise your significant other.  Stakes are always high on social media because you have a big extended family there.
You can even make your significant other nostalgic by providing them old cartoon shows that they used to like.
Videos are a great way to relive the old moments, and it always makes up for a great surprise for your significant other. Here are some tips on how you can use videos to recreate the special moments on your social media feeds by leveraging powerful video editing tools like InVideo.
---
Video Stories
Video stories are a great way to surprise your better half on a special occasion. With the growing popularity of Instagram, video stories have taken the front seat. You have multiple options to show your creative side. From boomerang videos to slideshows with your favorite music, there's a whole lot that video stories have to offer.
You can leverage the full potential of the Instagram story template free of charge. You can even go live on social media platforms like Instagram, Facebook, and YouTube to share the real-time surprise with your whole audience.
Note
If you want to include any Youtube video in your video story, you can easily download the video by using either Vidmate or Snaptube for PC.
---
Photo Slide Shows
You can create interesting videos using the photos uploaded on your social media accounts. You have the option to compile the best photos and present it in the form of a video with music and text elements to surprise your significant other.
You combine the photos to create a story that'll help highlight the defining moments of your life and help in recreating old memories. You can even go for a blast from the past theme, where you can put in the childhood pictures of your loved ones to create a nostalgic slideshow.
---
Celebrity Wish
Social media has truly helped us come together, and the geographical barriers don't feel that profound now. It's so much easier to connect with anyone that you're like, even your favorite celebrities. All popular celebrities are present on social media platforms like Twitter and Instagram. You must be aware of your companion's favorite celebrity.
This can help you plan the best surprise ever using social media. All you have to do is search for that celebrity on social media platforms and drop a message with your request. You can ask them to upload a clip wishing happy birthday to your better half or a text message from their social media handles. Well, it is not that easy to get a response, but many people have done it in the past and have got an amazing surprise.
---
A Group Surprise
You can ask your friends to be a part of the surprise. There are multiple ways to do a group surprise sort of thing. You can either ask them to make individual video clips with their message and can club it together using a video editor with music and other elements.
Another way to do this is to ask your friends and relatives to upload a picture from their Instagram handle, wishing your loved one for the special occasion, all at the same time. You can even use video editing tools like InVideo to make a video collage by collecting video messages from all your friends, families, and colleagues and combining them into a beautiful video story.
---
The Power of Words
One of the simplest yet most elegant ways to surprise your spouse or loved ones on social media is by uploading a beautiful picture with an equally amazing caption that fills all the empty voids. You don't necessarily need to go through a complex process to surprise your significant other.
Being selective with your words and expressing yourself can do wonders when it comes to surprising someone. You can even upload a video with subtitles, narrating a story, or expressing your emotions. A series of throwback pictures with an amazing caption are sure to steal the show.
---
A Watch party
You can create a shared viewing experience by using tools like Facebook watch party. You can create a Facebook group by adding your friends and families who you want to involve in the surprise.
The Facebook watch party provides an amazing collective viewing experience, and you can share your precious moments with your loved ones. All the group members can watch and comment on the video being displayed at the same time.
---
Interview Video
Rather than uploading a normal video with a birthday or anniversary wish, you can go for a detailed clip by creating interview videos using InVideo. You can make a questionnaire that'll be answered by the person being interviewed.
It can be related to what they like about your loved ones, the most memorable moments with them, their first impression, etc. You can combine and upload this video on different social media platforms.