How to Stop Avast Browser From Opening on Startup
Avast provides the best-in-class security to its users. It has a wide range of security and privacy-related software which includes secureline VPN, antivirus, and Avast browser.
Sometimes, while installing one product of Avast, the user unknowingly agrees to all the options and installs the unwanted Avast products, which may include the Avast browser.
The worst part about installing Avast browser is that it autostarts during the startup which often results in increased boot time.
In the previous article, we explained how to stop discord from opening on startup, and in this guide, we will explain the same but for the Avast browser.
So, hold tight and read our short guide on How to Stop Avast Browser From Opening on Startup.
---
How to Stop Avast Browser From Opening on Startup
Preventing an application from opening on startup is an easy task, yet some new Windows users might find it difficult, so the following steps will help them out.
Firstly, you need to open the task manager, which can be done by pressing Ctrl + Shift + Esc on your keyboard together. An alternate way to do it is by right-clicking on the taskbar and selecting the third option from below.
2. Once done, the task manager will show up. Select the startup option.
3. A list of all the applications that automatically start as soon as you turn on your PC/Laptop will be listed under this option.
4. You need to right-click on "Avast browser" and select disable option.
5. Once done, you will "disabled" option besides Avast browser, this means that the Avast browser will not open during startup.
That's it. In this way, you can stop Avast Browser From Opening on Startup. If you want to permanently get rid of the Avast browser, follow the next section of the article and find out how to uninstall the Avast browser from your PC.
---
How to Uninstall Avast Browser from Your PC?
Most of us prefer using Chrome, Edge, and Opera Mini as a primary web browser, and hardly use any other browser. Similarly, the Avast browser is not a very reliable browser in my opinion.
Therefore, if you wish to uninstall avast from your PC, please follow this short guide on how to uninstall avast browser:
Open Settings on your pc. You can either do it by typing "settings" on the search bar or pressing Windows + I key on your keyboard.
2. Once done, head over to the apps section. A list of applications installed on your system will appear, you now have to search for Avast browser.

3. After finding it, just click on it once and you will see an option to uninstall, just click on it and uninstall the avast browser from your PC.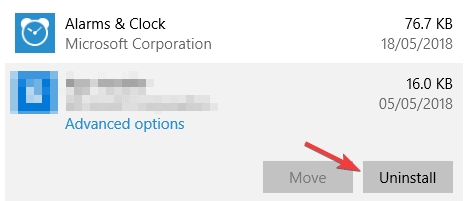 4. Now just follow the further instructions to delete avast browser from your PC.
---
Wrapping Up
Avast is surely one of the best free antivirus software in the world, but it comes with various other bloatware along with the main package. One of them being the Avast browser, which automatically opens on startup, resulting in a longer boot time of the system.
In this article, we have penned down the steps on How to Stop Avast Browser From Opening on Startup easily. Furthermore, we have also shared a tutorial on uninstalling the Avast browser from your PC, just in case you are new to Windows 10.