Is 400 Mbps Good for Gaming? [Answered]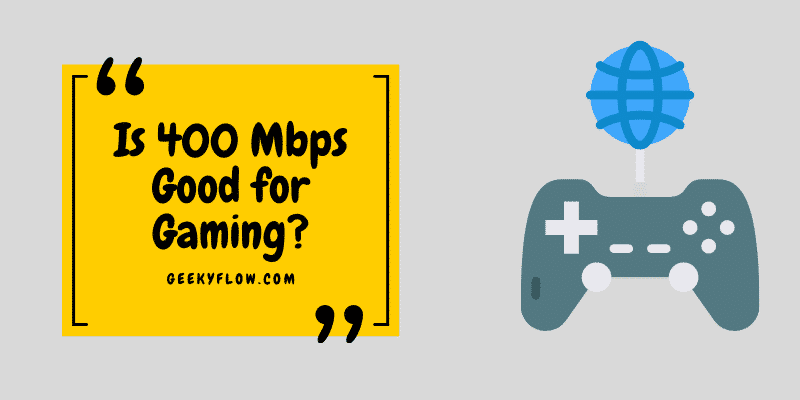 Smooth and fast internet speed is extremely crucial. Be it just for regular tasks or heavy load usage like gaming. No one likes buffering and lags that ruin the entire experience. Various areas and internet service providers offer plans that give a vast range of internet speed. 
So what is a good internet speed? A good internet speed would inherently depend on the type of usage and requirement. But on subjective terms, it can be deemed as internet speed at and above 25 Mbps. This speed would allow you to carry out the regular work. 
But of course, gaming works on another level. It requires a very high internet speed to work. So, is 400 Mbps good enough for gaming? If you too are wondering about the same thing then you are in the right place. In this guide, we have answered all your questions regarding internet speed and gaming.
---
What Is A Good Internet Speed For Gaming?
Each game has a different build and graphics. And each of them requires some specific amount of speed to work. The minimum internet speed that a game would work on is 3 to 6 Mbps. This internet speed would be enough to load a game with minimal reaction time.
As the graphics increase the need for better internet speed also increases. 25 Mbps is the staple speed for gamers. It will give the best gaming experience with low latency, low ping, and less packet loss. 
Most games require a 3 Mbps download speed coupled with a 1 Mbps of upload speed. These are enough to sustain most games on Xbox and PS4. 
Difference Between MBps & Mbps
The differentiation in the words arises from just a single letter 'b' or 'B'. The letters are the acronyms of bits and bytes respectively for Mbps and MBps. While Mbps stands for Megabits per second, MBps stands for Megabytes per second. 
Mbps is used to refer to the upload and download speed on the internet. On the other hand, MBps is used to measure the speed of uploaded and downloaded files on the internet. 
Different Types Of Internet Connection
You might be aware of the distinctive internet connection on the basis of wired or wireless internet connections. But there are other 5 different types of internet connections that are available on the market:
DSL
A digital subscriber line or the DSL is used to refer to the connection created through a telephone line. The actual cable consists of copper and can give speed up to 100Mbps. Although usually, the speed is much less than 100Mbps and varies considerably according to the infrastructure.
Coaxial Cables
They are the type of cable found inside a cable TV. The speed and quality of the internet are far better than DSL but it depends on the Internet Service Provider (ISP). They also have a stable and smooth connection.
Fiber Optic
Fiber optic is the latest kind of internet connection which uses light as a medium to transport data and files. It is fast as well as stable. But it is inaccessible to many people, given the limited reach of fiber optic wires across the country. 
Satellite Connection
It is an internet connection offered by the satellite orbiting the planet. It is not limited by the infrastructure on the ground due to the presence of an antenna. But given its high-tech technology, it is quite expensive and does not give a fast internet speed. It also has severe latency issues. 
Mobile Networks
These are the most common types of internet connections that are used on mobile phones. It is sourced through network coverage. The price taken against the offered internet speed is quite high and not suitable for high internet requirement tasks such as gaming. It would be better to stick to DSL, Fiber optic, or Coaxial cables for gaming.
---
Why is 400 Mbps Fast Enough?
Speaking in general, opening websites, streaming songs, watching youtube hardly requires a speed any more than 25 Mbps. with this speed, the songs and videos can be streamed in HD without a hitch (barring other factors like lag and latency). And for activities that have higher requirements like gaming too need speed around 25 Mbps (the more the better).
There are other factors as well that contribute to the reason why 400 Mbps is fast enough: it is specially shaped to accommodate heavy traffic and it can support several devices at the same time.
If you are still apprehensive about the speed then here's a fun fact: under 400 Mbps speed a 480p video gets downloaded in just 11 seconds. 
Is 400 Mbps Good for Gaming On PS4?
PS4 gaming usually requires an internet speed of 25 Mbps to give its best performance. So, with a speed of 400 Mbps, the entire system would run flawlessly. Even the most heavyweight games like Spex legends and Fortnite will work without a hitch. 
The 400 Mbps speed is enough to resolve all the issues that come with slow internet. Packet loss which occurs when several people join the same server is greatly reduced, the latency and ping are lowered and lagging is almost eradicated.
And if you are a chronic gamer then you might have faced some of these problems before. So it would be a clever choice to invest in a 400 Mbps service provider. 
Is 400 Mbps good for Fortnite?
Fortnite is a battle royale genre of games that has various kinds of modes that amuse all kinds of players. And one of the most often asked questions is whether 400 Mbps speed is enough to sustain the game. 
And the answer would be yes. 400 Mbps of speed is more than enough to give smooth gameplay. In fact, the speed would also be able to reduce the ping and allow faster response time. This reduced response time would also reduce the possible lags that you might face because of the server. 
But some other factors can hinder the play like the location of your setup and latency. They are probably more to blame than internet speed for affecting the ping rate. 
Is 400 Mbps good for working from home?
The ideal internet speed mostly depends on the type of usage that you incur. The standard amount of internet consumption ranges from 50 to 100 Mbps. 
For uploading large files over the internet 10 Mbps of speed is enough. And if you require it for video streaming, video conferencing, graphic designing, or frequent video calls, then 50 Mbps of speed would be just fine. 
But as you add more and more people over the same line, the speed gets distributed. So to sustain the same amount of speed while still hosting all the people, you would have to increase it. A speed of 100 Mbps would be recommended if the internet is divided into 3 or more people with heavy usages.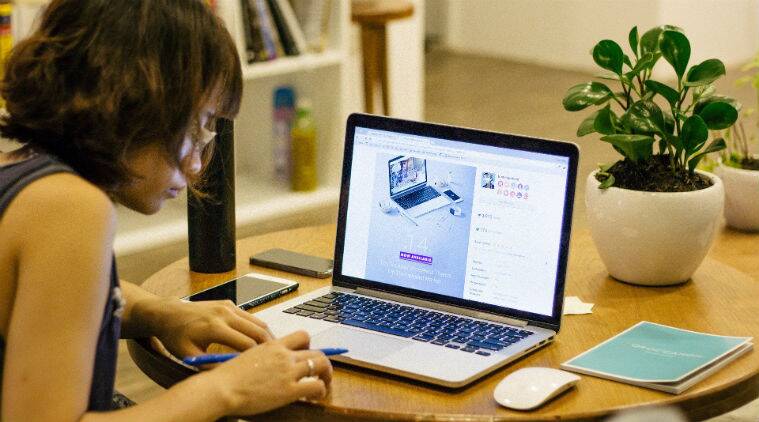 Conclusion
Internet speed requirements are inherently a reflection of the amount of usage you incur. Any speed from 10 Mbps to 400 Mbps is enough based on the type of consumption. But if you do invest in a speed of 400 Mbps you can rest assured that even the menial tasks over the internet are carried out easily. If you faced any lag, latency, or packet loss in the past, then you can forget it once you get a 400 Mbps speed involved!
Also Read: