GOG vs Steam – The Perfect Game Store Comparison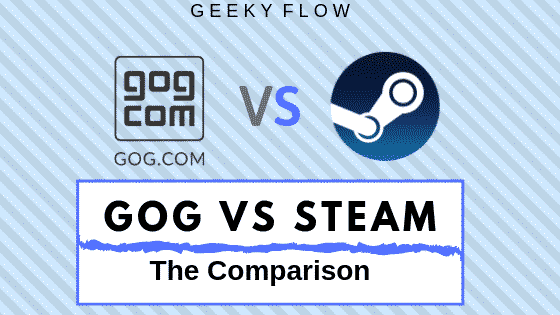 Everyone likes to play Computer games. However, some of them play it for refreshment while others have their profession dedicated to gaming. For all the avid gamer out there, we have compiled every point and have published the best comparison – GOG vs Steam, the best digital game stores on the Internet.
GOG vs Steam – The Comparison
Here's a quick tabular representation of the GOG vs Steam comparison.
Pros
Better Customer Service
Decent Refund Policy
DRM Free Games
Old Games are available
Cons
Less Games Collection
Clustered User Interface
Pros
Massive Collection of Games
DRM games available
Managed User Interface
Cons
Poor Refund Policy
Old games not available
Poor Customer Service
Before jumping right into the GOG vs Steam battle, we would like to discuss about gaming stores and their need for a gamer.
Digital Gaming Stores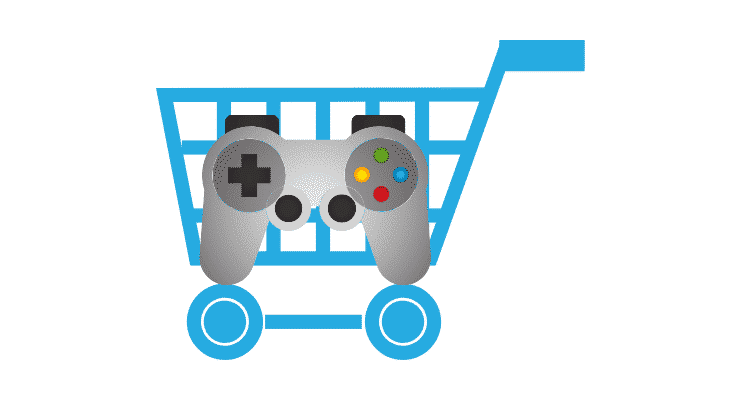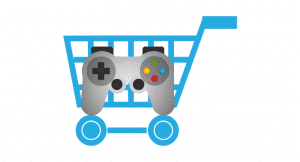 Digital gaming stores are nowadays so favorite that one can almost find a ton of them on the Internet. Some of the best online gaming stores include Steam, GOG, Green Man Gaming, Humble Store, Itch, and the list goes on and on. Most of the gamers prefer to buy their games online rather than going to the store and purchasing.
There are various benefits of online digital gaming stores. First of all, they offer tonnes of games that may or may not be available on any of the local stores. Second, the game can be used right away after the transaction. The transaction process is also easy as the users can pay directly from their credit or debit cards.
GOG vs Steam
In the Tech Advisor's list of best digital PC game stores, they have talked about Steam and GOG both; as these two are the best ones among all. They offer numerous features that are not available on the other "not-so-well-known" gaming stores. We will discuss their features, pros, cons in great depth. GOG or Good Old Games is an online digital game store that offers legit copies of the games to its users. It provides DRM free video games and has many bestseller games including Alan Wake, Assassin's Creed, and much more.
GOG

GOG was founded in Warsaw, Poland in the year 2008. The service is available in multiple languages such as English, German, French, Russian, Brazilian Portuguese, Simplified Chinese, and Polish. The platform is currently active and is available on almost all operating systems including Windows, Linux, and Mac OS.
Steam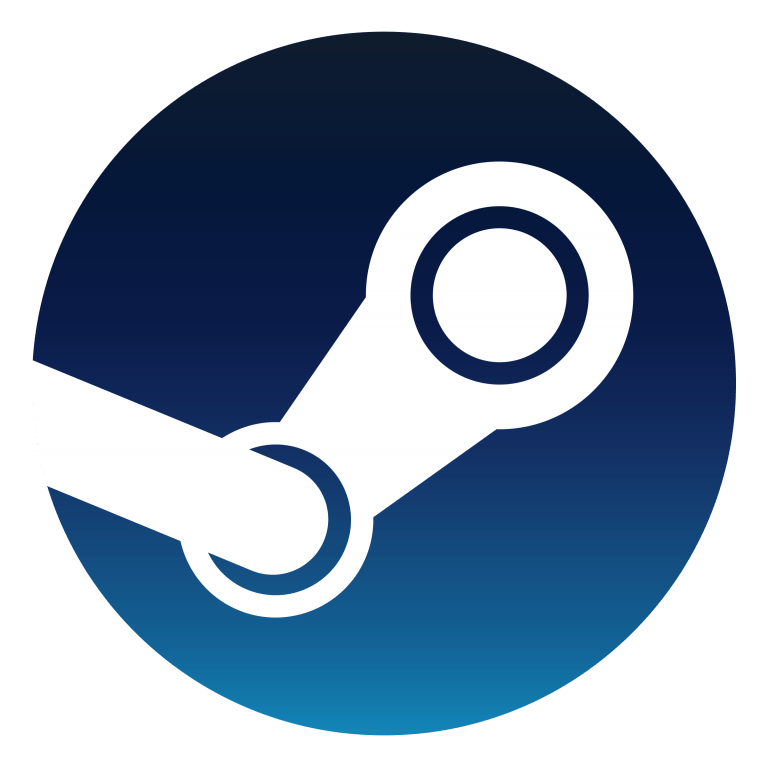 Steam is another digital game distribution platform that is currently ranking number 1 in the list of the best digital game stores. The developers at Valve Corporation were responsible for the production of Steam. It was founded in 2003 which is 15 years from now. It is available for Microsoft Windows, Mac OS, Linux, iOS, Android, and Windows Phone. The platform supports 28 languages and offers DRM games, unlike GOG. Apart from videogames, Steam also provides some non-gaming services like design software, anime, and movies. The section below contains the GOG vs Steam comparison.
---
GOG vs Steam – Comparison
If you are a newcomer to the gaming community, then you would have a hard time thinking about where to buy games from, is this one better than the other. For you, we have collected various points and facts about the two best digital game distribution platforms, i.e. GOG vs Steam. Here is the best comparison between the two gaming stores available on the Internet. We have divided the whole topics into different sections so that you do not have the problem comparing the two personally.
1. Library Size
When it comes to comparing the library size and the game database, Steam wins without even comparing it. Steam has the best and vast collection of almost all the games out in the world. This is because Steam offers DRM games that every developer wants. However, GOG offers DRM free games, which is a slippery slope for GOG to overcome. Currently, most of the game developers wish to DRM (Digital Rights Management) on their games. Those developers won't submit the game into GOG beforehand.
However, GOG also has an advantage here. GOG or Good Old Games was created keeping in mind the necessity of the old games on the Internet. If you want to play any old game that is unavailable on Steam, make sure you check on GOG once, because there are higher chances that you will find one.
2. Games Management
Steam has an organized user interface on its application. They offer many features such as management of the games that are not even downloaded Steam. One can also register games on Steam that are bought from other retailers. This helps the user to download the game as many times as they want in the future. Steam also lets the user add the games that are not even downloaded from Steam. This is not such a fantastic feature, but at least it arranges the games more accessible.
Many users wonder how can they download Fortnite on Steam, this article has the answer to all your questions.
On the other hand, GOG only let's add the games that were downloaded from their store. One gamer made a tool to help arrange non-GOG games to be added on the GOG list. It is possible using that tool but is quite more difficult than the pre-provided feature of Steam. This makes GOG a step behind Steam in the comparison – GOG vs Steam. Good Old Games also has a clustered user interface that ruins the user experience.
3. Digital Rights Management (DRM)
Even if Good Old Games do not provide DRM games, they are still best in this aspect. Because if something breaks in a Steam account (hacking or invalid activity), the account owner can lose all his purchased games. Then, one would have to contact the Steam customer support (which we all know isn't that great).
Unlike Steam, GOG offers non-DRM games, which means that you can download and install the game as many times as you want. Steam's DRM is incredible if it is working. But, in case if there's a problem, it can become crucial in no time. It becomes the primary factor that leads to the drop of Steam in the comparison- GOG vs Steam.
4. Refund Policy
Steam's refund policy is limited to some extent. They offer some terms and conditions, and if your game pack is eligible for a refund, then, it can be refunded. Some of the requirements include – Game must be bought recently (2 weeks at maximum), and the gameplay must be less than 2 hours.
The terms, however, conduct some good situation, but, if someone does want a refund, he/she cannot if the conditions are not fulfilled. Talking about GOG, they have a more generous refund policy that has a concern for all the gamers. The users could refund a game until a time interval of 1 month. They do not have any gameplay time, so that does not count in their refund policy. GOG customer service will ask you for a valid reason to return the game though. One can not just say they did not like the game. If that's the reason, then good luck with the refund.
5. The Customer Service
We all know that Steam's customer service is not that great when compared to GOG. This is a vital aspect of the GOG vs Steam comparison. The Better Business Bureau gave steam an F for their poor customer service. The Valve Corporation itself knows that their customer service needs a repair as they stated that once in the past.
On the other hand, GOG has decent customer service. They have a fixed price for all the games and all the countries. One does not need to pay extra money if he/she is from some other nation or place. Their customer support helps users whenever there is a need. The poor service of Steam can be explained this way. They have a massive amount of active users. And with more users, comes more responsibilities, which they fail to fulfill.
---
GOG vs Steam Conclusion
Let us conclude the comparison by advising you to use both the digital game stores as they are decent in different aspects. Using both the stores will provide you with an enormous selection of games to buy which in turn increases selectivity.
For better customer service you can use GOG, and if you want a massive collection of games, you can always opt for Steam. However, GOG has some decent old games that are jewels in real. GOG offers DRM free games while Steam is known for its DRM-games that have a digital right signature of the original game developer. Either way, both of them are good and deserve a try.
Feel free to comment regarding any other pros or cons related to the GOG vs Steam comparison and subscribe to our newsletter to get the latest news and posts.