Oxylabs Review: Optimized Residential Proxies for Web Crawling and Data Scraping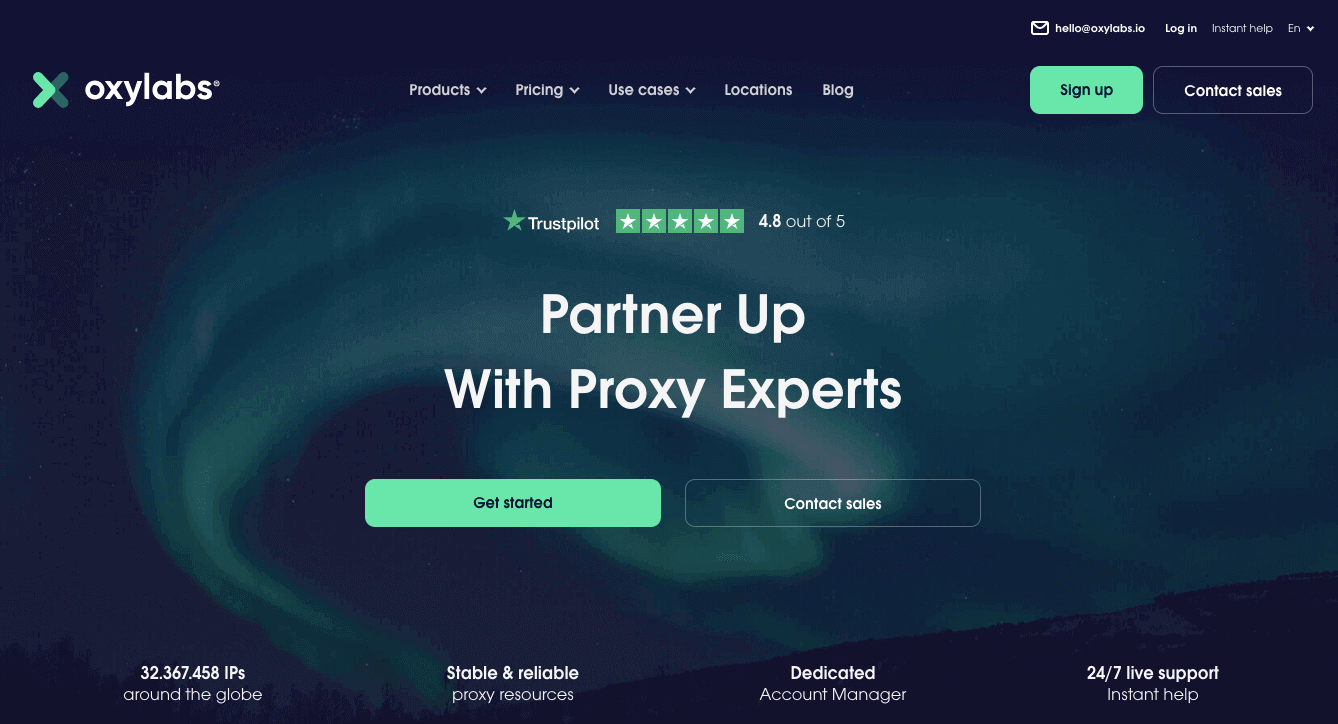 If you are into the business of proxies, you would have come across Oxylabs. Oxylabs is a Lithuanian-based company founded by a team of experts with decades of experience in web scraping and extraction. Founded in 2013, this is a proxy service provider that provides both residential proxies and datacenter proxies. Additionally, they offer web crawlers and each of their services has several packages and options to choose from.
If we talk of how widely accepted this software is, the company has managed to get a pool for over 30 million proxies all over the world. Though the exact list of their locations is not known, it's been claimed to have excellent locations in every country in the world. Furthermore, they offer the right to access big data for all businesses, small and big alike. 
It further includes developing a cordial relationship with their clients and solving your problem in every possible way. Moreover, with over 500+ clients to date, Oxylabs offers excellent services, great services, and friendly customer support. Here is a quick look at the features, pricing, pros, cons, and more:
Features of Oxylabs
Global Coverage: 

Oxylabs claim to have residential proxies in every country in the world. You may get a proxy from a specific city as they claim to have proxies in almost every major city in the world. Below shown are a few:
24/7 Support:

 Oxylabs never leave their customers stranded in any problem. Though they provide support via emails only, they are available for their customers all the time around the clock. They are always up for customers with some queries or problems.

7-Day trial and Refund Policy:

 Customers rarely get any trial period by proxy providers but Oxylabs provide you a week to test their residential policy addresses without asking your credit card details. You need to request the trial period via a contact form. Additionally, it offers a 7 days refund policy.

Easy to Use:

 Oxylabs has hired an amazing team that is doing a great job on the website. They have made such an easy website that is easy to use even by first-time users. The dashboard is designed to be intuitive, clean, beautiful, and minimalistic. Its dashboard has five sections in the navigation menu. It is quite similar to the dashboard of

GeoSurf,

which is one of the simplest dashboards. You need to make a few clicks to get your task done.
Few Products by Oxylabs
Data-center proxies: These proxies offer unparalleled speed to suit every business with the highest number of locations.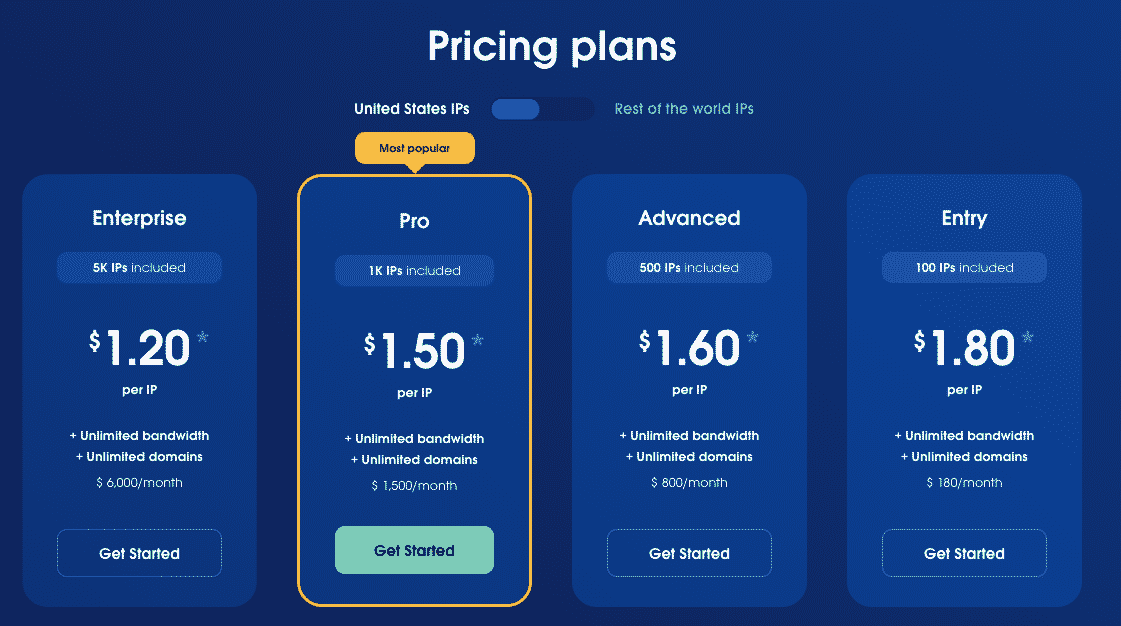 Residential proxies: This Oxylabs product offers 100% anonymous proxies worldwide with zero IP blocking as well as data gathering.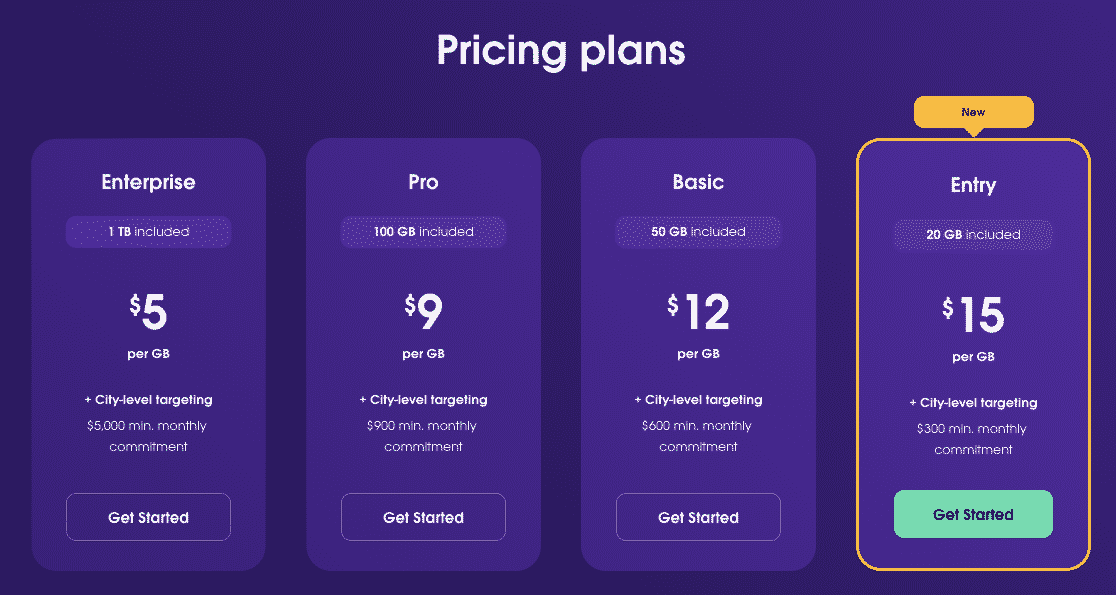 Real-time crawler: It offers 100% delivery of the collected data from various e-commerce sites as well as search engines in an easy manner.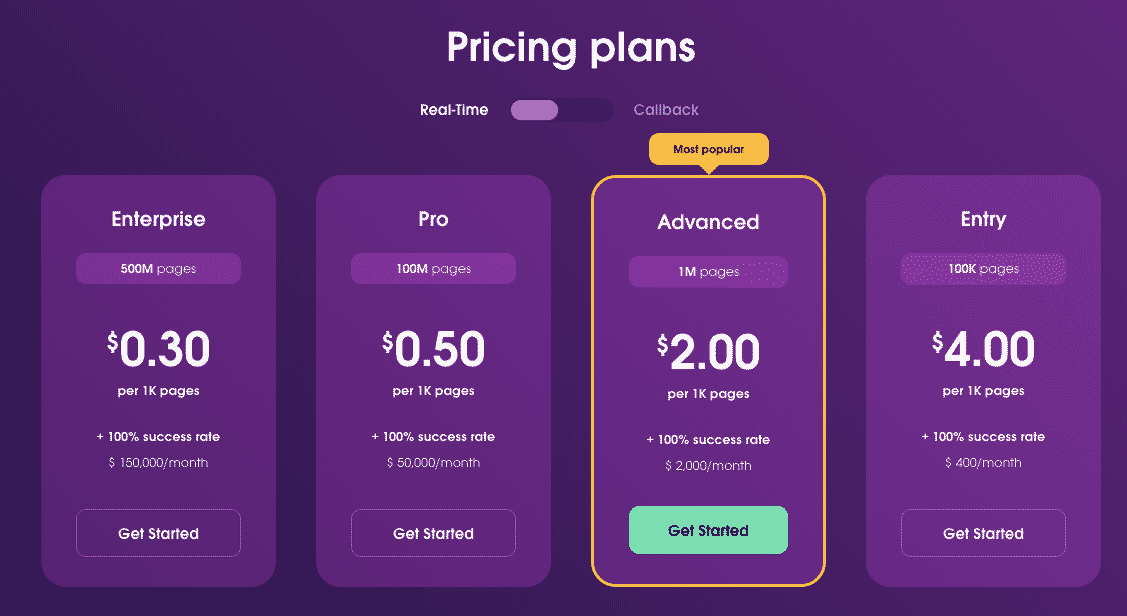 Static residential proxies: If you want to gather data quickly, you can go for the fastest static residential proxies.
SOCKS5 proxies: These proxies by Oxylabs help to monitor any copyright infringements done by any illegal source. 
Next-Gen Residential Proxies: It is an advanced solution that helps in collecting data with the use of the AI-based advanced anti-captcha solution.
Web Scraper: It is another Oxylabs tool that allows the collection of data from concerned areas and is quite simple to utilize.
Pros of Oxylabs
Oxylabs is a trusted and tested proxy service provider. Here is a list of its qualities stating why you should choose Oxylabs:
IP Pool and Location:

One of the major plus points Oxylabs have is the number of proxies in their pool and their network. Oxylabs has one of the largest pool of IP addresses in the market. They have over 30 million residential proxies and over 2 million datacenter proxies in their pool. Besides this, their geographical distribution is remarkable. Their proxies are distributed all across the globe.

Geo-Targeting:

As mentioned above, their geographical distribution is appreciable. They provide you a new level of opportunity. With Oxylabs you can not only target country proxies but you can also target city proxies. You can go specific and target a particular city.

Scraping Performance:

Since Oxylabs was founded by a team of experts in web scraping, it is expected to work efficiently in crawling Real-Time Crawler for a 100% delivery of the data on web and web scraping. Interestingly, they live up to the expectations and perform well in scraping data from the Internet. The team has incorporated its experience to make sure that their proxies are perfect for web scraping.

Proxy Connection Speed and Response Time:

The response time of their residential proxy is quite decent. The connection speed of the residential proxies is limited to the host's internet speed. Like a good proxy, it has great speed and small latency. In some cases, latency might be a bit concerning, but nothing is unusual.

Dedicated Account Manager:

You are never alone after choosing Oxylabs proxy services. This is because they assign you an account manager immediately when you buy any of their services. This manager will only attend you in need and guide you to avoid making mistakes and solving your problems. Even though they don't support live chat, this manager support is quite Swift and personalized.
Final Words
Overall, Oxylabs may not be the most popular choice, but it is not wrong in many aspects. The services provided by the company are worth buying. With such a large pool of over 30 million proxies all over the world makes it a good choice for the users. Though it offers many features, it all comes with a price tag that is not cheap at all. Moreover, they can prove to be an excellent choice if they are affordable by users. You can give it a shot and take a test drive of proxies for seven days then choose wisely.