AOMEI Backupper Pro Easily Clone Your Operating System [Review]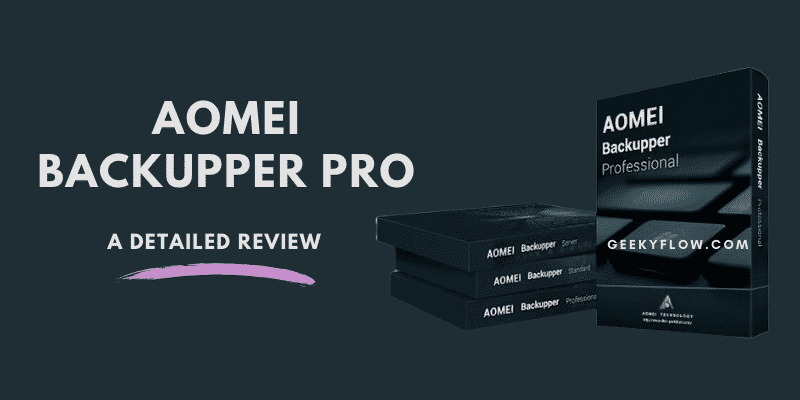 AOMEI Backupper Pro: Although the technology involved in hard drives and other storage units has improved significantly over time, nothing is perfect and there is still the possibility of data loss due to mechanical failures or accidents.
This forces users to look for other options so that they can always keep their data safe or have a fast and effective method of data recovery.
Cloud storage is a good choice, but retaining data or even backing up of the entire system is always more reliable. In order to achieve this goal, I will share with you the best backup software of AOMEI Backupper Pro after my evaluation.
---
What is AOMEI Backupper Pro?
If you already have a security layer with the latest antivirus capabilities, you only need one tool to easily create and restore backups. At this point, AOMEI Backupper Pro comes into play, it is a powerful and complete suite for all aspects of these tasks.
It can perform all types of backups in any area, such as operating systems, disks, storage units, partitions, and folders. With its help, you can easily respond to any event that endangers the operating system or stored data, because it will allow you to restore backups in the fastest way.
AOMEI Backupper Pro meets all your needs that may arise in any environment where you need to back up and restore your data.
---
The Features Provided by AOMEI Backupper Pro
Starting from its simple interface, its benefits are manifold, making it available to the average users who want to create a backup on their computers. Among the functions and features provided by AOMEI Backupper Pro, we can point out:
Backup operating system

Backup disk

Partition backup

Folder backup

File sync

Schedule backup by date and time

Create incremental and differential backups

Allows copying data without closing the application

Clone a disk

Cloning partitions and volumes

Clone the system

Network boot tool
---
How to Clone a Complete Operating System with AOMEI Backupper Pro?
Given the different types and methods of creating backups, creating backups can be a deep topic. In these variants, we can look at the cloning of disks and operating systems, which basically produces an exact copy of the data or system in another storage unit.
The biggest advantage of this process is that if something goes wrong with your hard drive, you can continue and quickly replace it with another hard drive that contains the exact same application and operating system.
To clone an operating system with Backupper Pro, you do not need to be an expert in this field, because the whole process is very simple.
The only requirement for this process is to install AOMEI Backupper Pro and attach the disk to the location where you want to copy the operating system.
First, download and run AOMEI Backupper Pro and you will see the main screen with all available options. In the menu on the left, click "Clone", and the clone options will appear immediately.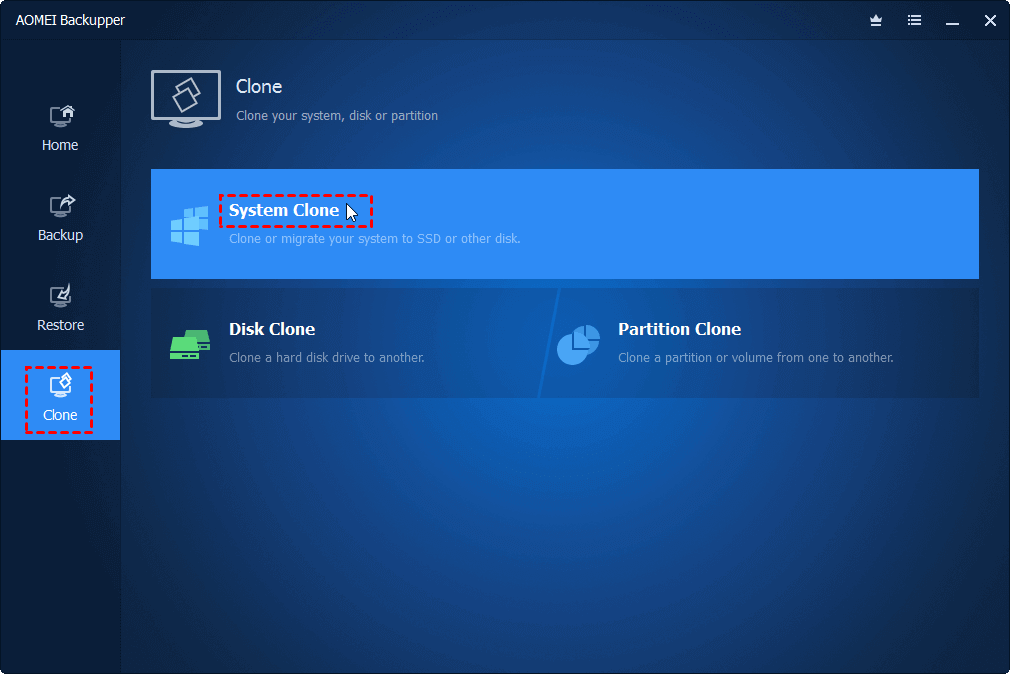 Next, the interface then displays all the disk drives connected to your computer, and you choose a disk as the destination location to clone. Then click "Next."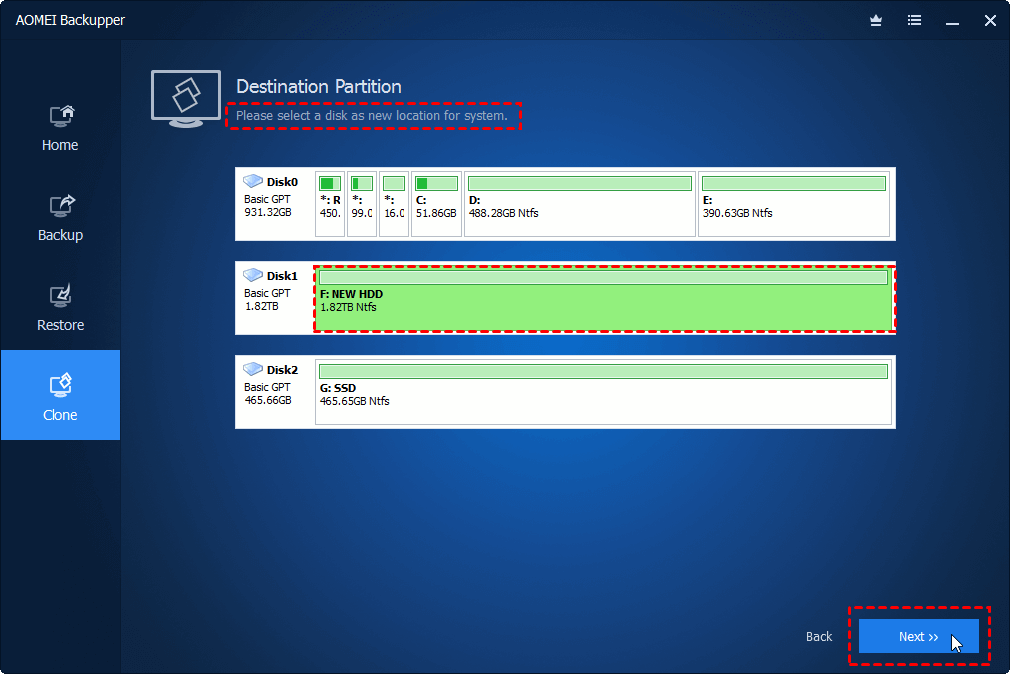 Finally, the interface displays a summary of the process to be performed, showing the partitions that exist on the source disk (if it has) and storage information for the target disk. If everything is correct, click the "Start Clone" button to start copying.
The time it takes will depend entirely on the size of the operating system you are cloning. That is, if it is a new one, the clone will be much faster than the installation with various applications that have already been used and installed.
At last, you can save the disk with the cloned system, and if there is any failure of the disk inside the device, you can replace the disk to continue working normally.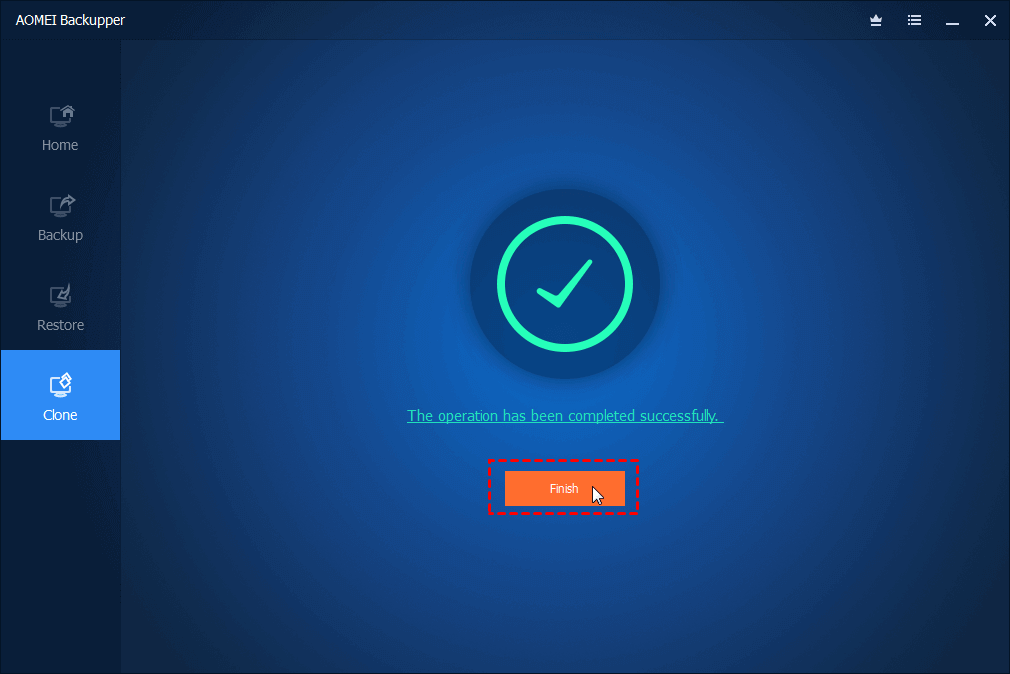 ---
Why Choose AOMEI Backupper Pro?
Disk cloning is an extremely important tool to maintain the continuity of operations. This is just one of the many features of AOMEI Backupper Pro.
In addition, you can make full, differential, or incremental backups of your data, and you can even schedule its execution time based on the date and time you want.
Usability is another very important factor, and in AOMEI Backupper, it is obvious from the first time you run the program.
It provides everything we need to ensure that the operability of any system will not be interrupted for a long time. Only by replacing the disk or recovering data, everything can return to normal.
If you are still looking for an easy way to clone your operating system and a powerful yet easy-to-use PC backup software, you can try AOMEI Backupper Pro, it is definitely worth it.