You might have seen many YouTubers trolling others by playing funny sounds from their microphone. This surely makes some questions pop into one's mind. And one of them is How to play Music through Mic on my computer.
You can play music through your microphone by using software like Clownfish, Voicemeeter, Morphvox, and Soundboard. You will need to set up a couple of things to get the desired output from your microphone.
Setting up your system to enable sound from your microphone will be a piece of cake for you as we will be mentioning step-by-step guides for the same.
After implementing these methods, you will be able to change your voice on the call, play music through your mic, and troll your friends in the most innovative way.
---
How to Play Music Through Mic in Windows 10
Windows is the primary operating system that is used by almost everyone in the world. You can play music through your microphone in Windows 10 easily by using some software.
These applications are mentioned below.
Clownfish
Voicemeeter & Soundboard
Morphvox
Soundpad
Rust Soundboard
But before that, you'll have to change some settings to allow audio to be played from your microphone. 
You can do this by following the below-given steps.
Head over to the Control Panel of your system.
Choose the Hardware and Sounds option from the list.
Click on the option that says Manage Audio Devices.
Go to Recording and enable Stereo Mix.


Then, just set the Stereo Mix option to the microphone that you're using.
The basic setup is finalized. Now, all you have to do is install software that allows you to control and manage the stereo mix option that you've enabled. This way, you'll be able to play music or some other audio straight from your microphone.
---
How to Play Music Through Mic in Discord
If you want to play music on a voice channel in Discord, then you can do this by either using software or by adding bots to your Discord server.
The latter one is easy as you do not need to manage anything on your side. The bot's server code will be controlling everything related to the playback of the media.
You can also create your own bot if you are interested. You will also need bot hosting for your Discord bot.
There are a lot of bots that allow you to stream music on a Discord voice channel. Some of them are given below.
Their commands are easy as well. You just have to type "commandname songname" into the chat. The commandname is different for each bot and you need to memorize it.
We have provided the basic Play command for each bot here.
Rythm bot – !play songname
Fredboat – ;;play songname
Medalbot – m!play songname
Groovy – -play songname
These bots will automatically search the internet for the song name and will start streaming the music right off the bat.
---
Play Music Over Mic using Softwares
As we have already mentioned above, you will have to use some software in order to play music or any other sound over your microphone audio.
We have enlisted the names of some of the best software, along with a short description of each.
1. Clownfish
If you want to change your voice and troll your friends on a call, then the Clownfish Voice Changer application is the perfect choice for you.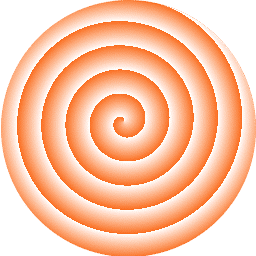 It has got a number of voice effects including Robotic, Alien, Radio, Male, Female, Baby, Fast Normal, Slow, Clone & Atari Game, etc.
The app is available for free on the internet and can be installed on any computer without second thoughts.
2. Voicemeeter and Soundboard
Getting a physical soundboard can be tough and usually comes with a price to pay. In this situation, virtual soundboard software such as Voicemeeter and Soundboard is a lifesaver.
These applications have got numerous features that can be used to control and manage the stereo input and output of your system.
To play music over the mic using Voicemeeter and Soundboard, follow the steps we've given below.
Download Voicmeeter and Soundboard on your computer.
Head over to the Task Manager and go to the Startup tab.

Then, enable these two applications so that they can launch on startup.

Enable the input and output options of the Voicemeeter application.

Set the input of Voicemeeter as the output of Soundboard.

Select your mic and speakers as the hardware input and output.
Go to the Sound Settings of the game, and select the Voicemeeter application as the input device.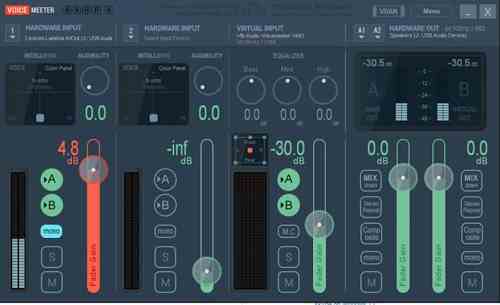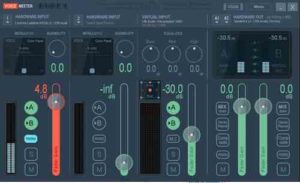 Now you can easily play funny sounds and music over your microphone while talking with friends.
3. Morphvox
Morphvox is an amazing software that can be used as a voice changer and a stereo manager. For those who are on a Mac device, Morphvox is the best choice on this list.
The free version of Morphvox doesn't have a lot of features when compared with the paid one. Therefore, we recommend that you should upgrade the software to the paid membership.
The paid version of this application allows you to set hotkeys so that you can control the app while talking or playing games.
4. Soundpad
Soundpad is a versatile application that lets a user control the stereo mix settings on their device. This app is available on Steam and can be downloaded from there easily.
Soundpad looks like a  media player but it has features and functionalities that are far from sophisticated when compared to a media player.
You can select specific songs and crop audios to play on your command. Hotkey support is also provided so that you can easily control the sound even while playing a game or talking with your friend.
Users can create custom playlists which can be then played from your microphone easily. Searching for songs is easy as well. Just press Ctrl + Enter and type in your search terms.
Recording and editing feature is also provided. This enables a user to record and edit audio, which can be played using this software.
5. Rust Soundboard
Rust Soundboard is quite famous among Youtubers who want a wide range of sound effects to play. Using Rust, you will get access to a lot of cringy sounds and weird audio that can be played from your microphone with the press of a button.
Some of the sound effects provided in the Rust Soundboard application are Metal Screw effects, squeaky sounds, spring metal doors, and more.
If you get an error while using Rust, do not worry and just reinstall the application again.
---
Final Words
So that was our take on How to play music through your microphone while talking. Many YouTubers do such things in their videos where they troll their friends by playing funny sound effects from their mic.
You can also do this by downloading and installing applications that let you control the stereo mix of your system. Some of them are Clownfish, Rust Soundboard, Soundpad, Voicemeeter and Soundboard, and Morphvox.