3 Discord Bot Makers to Create Discord Bots Fast
Discord bots are amazing and can change the feel of a server. But, the development of such bots is expensive and can burn a hole in anyone's pocket. This is why many users search the internet for a Discord bot maker.
There are a lot of apps that can help you in making bots. BotGhost and Glitch offer an online Discord bot development environment to the users. Bot designer Discord and Discord bot maker on Steam are two similar applications to create a bot.
Developers charge a hectic price for even coding a simple Discord bot. This scenario changed when do-it-yourself Discord bot makers entered the market.
Even people with a basic understanding of the computer can code and develop their own bots using these services. In this article, we will be sharing with you the 3 best bot makers to help you in creating a bot that suits your needs.
---
Why You Need a Discord Bot Maker
But first of all, why do we need a Discord bot maker when we have the developers around?
The answer is simple – Not everyone can afford to hire a developer for such tasks.
With Discord bot makers, you can easily develop your own bot and even customize them so that they work according to your wish and will.
Some of the bot makers provide hosting solutions as well so that you need not care about how to deploy your bot and manage it on the internet.
---
The 3 Best Discord Bot Makers
Coming straight to the point, it is time that we discuss the bot makers on our list. We will start with a computer software named Discord bot maker.
1. Discord Bot Maker on Steam
As their Steam page says, Discord Bot Maker is a powerful bot development tool for the #1 text and voice chat service for gamers: Discord. With this tool, you and your teammates can take your social experience to the next level!
The software just costs around 10 dollars and believe us, you won't regret buying it at all. With the software, you will have the power and control to create bots that can do almost anything you want.
This software works on the mechanism of commands and events. That means, when something (an event) occurs, the bot will execute a command.
For example, when someone says a bad word, the Discord bot will warn them about the same.
2. BotGhost
BotGhost is another bot maker that provides online services to create a bot for Discord. The website also offers bot hosting that can take the burden off your head.
Around 275 thousand bots have been developed using BotGhost, this definitely means that the platform is decent and has all the features that you need.
The bots that you'll develop using Botghost will provide you with full control over the commands and functionalities.
BotGhost has additional modules that you can add to your bot in order to make it more sophisticated and advanced.
If the process of choosing a hosting for your bot is confusing for you, then check out our list of the best Discord bot hosting platforms. We have mentioned both free and paid platforms on the list.
3. Bot Designer Discord
If you do not have any prior programming knowledge, then we will recommend that you should go for Bot Designer Discord.
It is a powerful app that can help you in making the Discord bot of your dreams. Whether it is a complex music bot or a simple bot that sends a specific sentence to a user, Bot Designer is there for all your needs.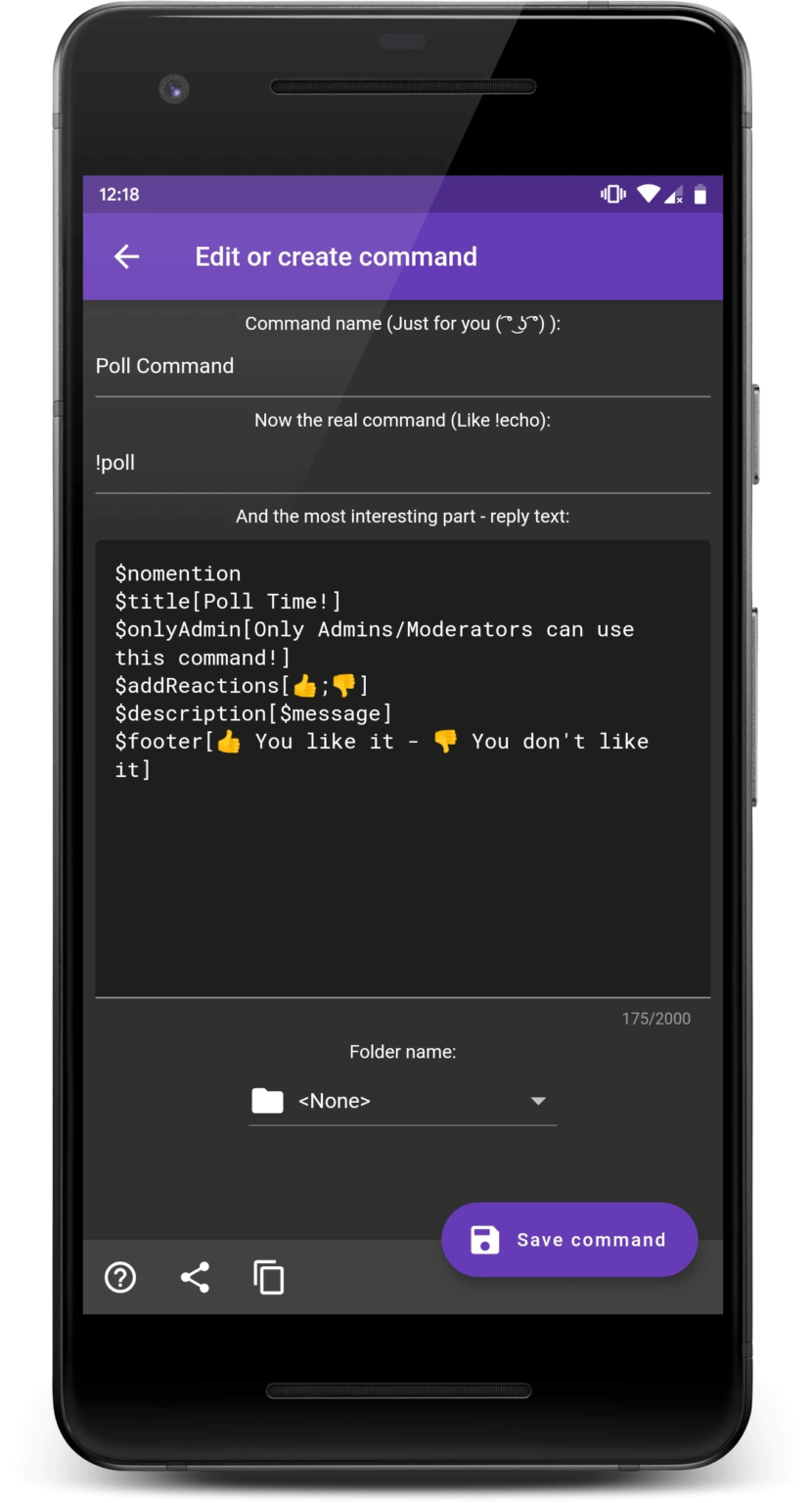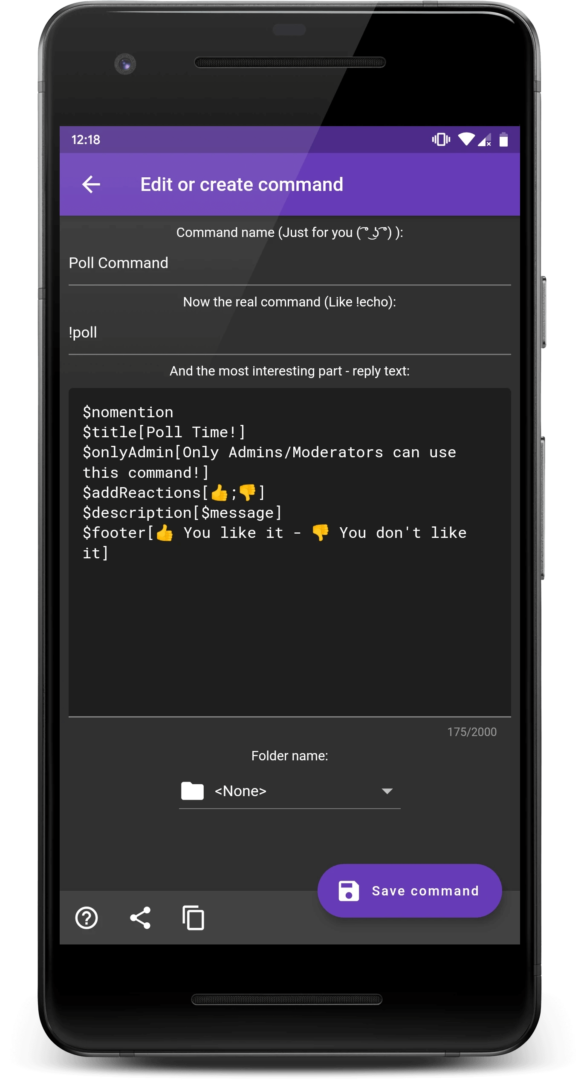 However, this does not mean that programming practitioners should not use this service. The easy to use the command line is only for beginner. If you want, you can use Javascript for custom coding your Discord bot.
Bot Designer Discord provides hosting for your bot as well. As their site states, Just code your bot, we will take care of rest!
The app is available for both Android and iOS devices. You can download the application from their official website as well.
---
Final Words
So that was our take on the 3 best Discord bot makers to help you in creating the bot that suits your needs.
In this list, we mentioned a web-based service, a desktop application, and a smartphone application to code your Discord bot.
Discord bot maker is available on Steam for 10 dollars and contains everything that you need for developing a bot. BotGhost is an online platform and has a lot of features and modules for creating your own bot.
Bot Designer Discord is a mobile application that is perfect for anyone who doesn't have any notable experience in the computer industry.