Reasons You Should Track Your Cryptocurrency Using Portfolio Apps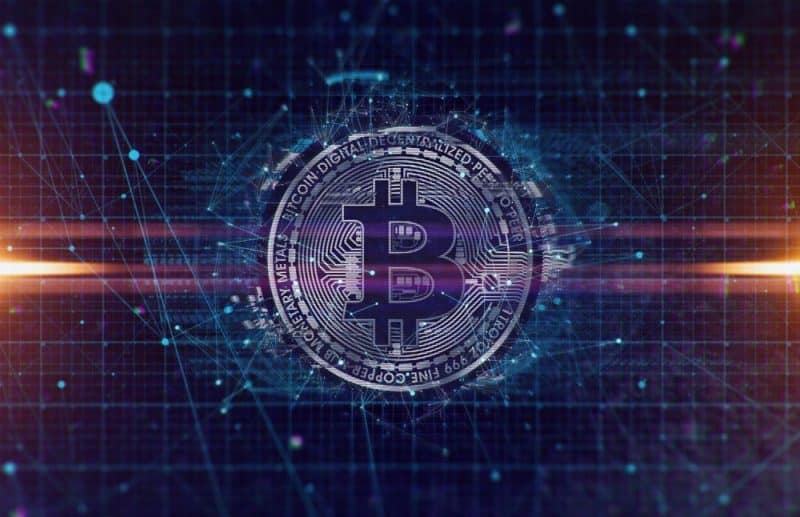 Crypto Portfolio Tracker Apps: As time goes by the crypto world keeps growing. Many people are investing in crypto more and more every day. New things are coming up within the crypto world as well. As for now, there are more than two-thousand cryptocurrencies listed with a combined worth of market cap value of $200 billion USD.
When bitcoin was released in 2009 few people thought that there would come a time when managing and tracking your crypto investments would be complicated and stressful.
Back then people had only one option and that was bitcoin. Later on, many cryptocurrencies got released such as Etherium, XRP, Litecoin, Monero, Libra, etc. 
Consequently, more tokens, exchanges, wallets, and coins mean more assets for businesses and institutions and other investors. Nowadays there are many cryptocurrency-related service providers, wallets, decentralized financial instruments and other service providers powered by blockchain.
Also, as more cryptocurrencies got released, people started investing not only on bitcoin but other cryptos as well. Nowadays, the cryptocurrency world has developed and grown drastically to the point where it is giving the fiat currency competition.
Few currencies are accepted for merchant payments. Big businesses and institutions have closely been watching the crypto space.
Recently coinbase became a Visa principal member issuing debit cards without third party help. From now on coinbase users are provided with a Vista-based debit card called "Coinbase Card".
As more opportunities arose and the crypto world developed and got sophisticated, more problems and challenges appeared as well. 
Taking into account that there are two crypto wallets to store the keys, the hardware, and the software-based one, the difficulty to manage the crypto investments only multiplies. Moreover, since crypto can be bought and stored on different networks, wallets, blockchains and crypto exchanges, it makes it even more difficult. 
Also, investors nowadays have more than one option to invest in. Consequently, it is more difficult to track and handle diverse crypto-investment portfolios. In the past investors used to everything manually since they did not have a lot of things to handle.
They would use excel sheets to write all the data down. But, who would want to do that in this eruptive internet world with so much information around us and so many things to handle. 
There are many crypto portfolio tracker app out there that can make our lives easy. Actually, it is important to have a good portfolio management app when it comes to making investment decisions. One of the apps you should give it a try is coinstats.app.
It is really easy to use and it has over 3000 cryptocurrencies that you can track on over 300 crypto exchanges. A nice thing about it is that you can install it on your mobile phone too. 
You can connect an exchange to it, connect a wallet and other platforms as well. It has the option to add manual transactions as well. A currency converter and a news feature are what make this app truly special.
It could save you a lot of time by not having to check crypto-related news on different social media sites and other news agencies.
The app also comes with a price alert counter that notifies you for the latest changes on prices and latest updates also. If you want to see more reasons why you should you an app such this one keep on reading below…
---
What Are The Benefits of Tracking Your Cryptocurrency Investments Using a Crypto Portfolio Tracker App?
Well, there are many reasons why you should use an app such as the one mentioned above.
It would save you time and money 
First and foremost it would save you a lot of time and money. By making it easier and eliminating the tracking challenges the crypto portfolio tracker apps are making everything more accessible, easier to automate calculations, and provide accurate pieces of information and results.
So you don't have to worry about tracking anything manually and you can spend your energy finding the best time to invest. This way you don't miss anything out!
---
It would help you with taxes
For a while now, cryptocurrencies have been traded in the U.S. without any sort of regulation or governance. The Internal Revenue Service (IRS) now says that all Americans that invest in cryptocurrency must report their earnings and losses when filing the taxes. This can get tricky if you're not savvy with numbers. Thankfully there are a number of online free tax tools you can use. Ultimately though, it would be wise to speak to a CPA or financial professional.
As a crypto investor, you will have to declare a history of all crypto transactions. And if you have invested in a couple of currencies then this will require a lot of time, energy, and organizing. This is where a crypto portfolio tracker app comes in.
It will make it much easier for you since everything is tracked automatically within the app. Sounds easy, doesn't it? 
---
It is fun using them
Another thing is that working with a crypto portfolio tracker app would be fun. Wouldn't you like waking up in the morning and seeing how much money you are making? It is truly exciting! Imagine, you are playing with some slot in the casino and you hit the jackpot. It's the same feeling!

In case you are looking for a marketing agency that helps to grow up your web presence for the cryptocurrency than Coinbound.io is one of the best agencies in the world with the fastest-growing.