The 4 Best Money Saving Apps for Android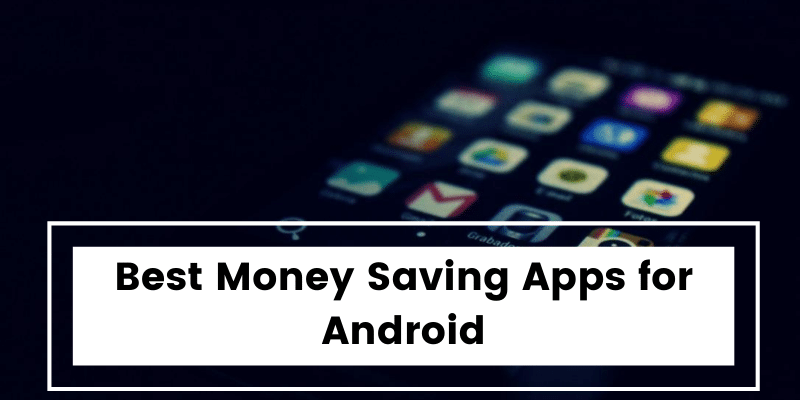 Many financial problems are caused by people's inability to manage their money. Saving money is difficult: it requires self-control and self-discipline. Even the most rational and disciplined people can't resist the desire to buy something unnecessary and spend money that shouldn't have been spent.
Since you're living in the digital era, you don't have to track your finances on your own and struggle to save each dollar. Smartphones and special software can greatly facilitate our life, so why not take advantage of it?
If you hold your breath every time you open your bank card balance, having a money-saving app is obligatory. We are sure that this list will be extremely helpful for students who are inherently limited in money.
On an equal basis with a part-time job, money-saving apps are their only ways to have enough money for living. Moreover, some students are afraid of combining studying with jobs. Students think that it'll prevent them from studying well. Maybe, they just aren't aware of the opportunity to ask professional assistance.
Finding an academic writing service won't take a lot of time. All you have to do is to open a search engine and enter the query, "write my paper." You'll see the list of services, choose a suitable one, and order homework online.
Let's explore top money saving apps for Android users.
Best money savings apps to help you save daily
1. Acorns
The principle of this app is to help your money grow. After installing it on your smartphone, you have to link all your bank accounts to it and create the account on Acorns. It helps users save money by rounding app their purchases and saving the difference to your account. If you thought about implementing this principle to your life, but you always forgot saving money, this app will do everything for you. The app lets you invest saved money in trade funds and ensure the bright future for you or your children.
2. Monzo
Monzo is a mobile bank; however, this app lets you link other bank accounts and credit cards. You don't need to install lots of bank apps because Monzo lets you store everything in one place. Monitor your expenses and incomes, save money, and earn on them, set budgets for different categories of your expenses and try to fit in them. If you want to stop wasting money too fast, set notifications, and app will warn you about it. App uses the latest safety standards, so your money is protected. 
3. Qapital
If you want to make the process of saving money more fun, download Qapital. This app also requires linking your bank card account to it. The next you should do is to set goals — define why do you want to save money and then choose the rules of saving. The feature of this app is that it doesn't round up your expenses automatically. We mean that you may set different rules for saving money. For instance, the app can save a definite sum each time when you buy something you shouldn't buy, or when you use your card to pay for goods when you hit your daily step goal, etc. It makes money-saving fun.
4. Mint
Tracking your expenses plays a big part in money-saving. If you think that you spend money only on necessary things, install this app and manage your expenses. Enter the information about your purchases and look at the graphics to see how much money you spent on food, house, clothes, etc. Indicate your savings goals and explore the most effective savings opportunities. Mint also brings all your accounts together, so you can see how much money you have in all your bills.