How To Make A Shulker Box In Minecraft?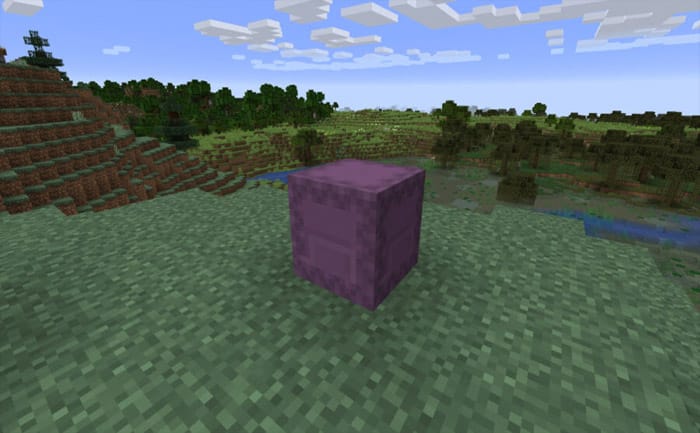 Shulker Boxes in Minecraft are one of the toughest things to obtain, and we all wish there was a way to get them before we can usually get them, that is, a little earlier in the game.
Well, what good will complain do? At least we have them now, so let us work rather than wishing, and make our dreams come true.
The dream of having our own backpack in the game, or in Minecraft's words, a chest that we can carry, can now be realized but with some effort.
So what is the shulker shell, what does it do, why is it so significant, and how do we make it? We are going to find out everything about the shulker shells today.
---
How To Make A Shulker Box In Minecraft?
About Shulker Box
A shulker box is a type of chest, just like the normal chest or end chest, but with one important difference. That different feature of the shulker box, which is the reason why it is so important, is that a shulker box can be carried around in our inventory without losing the items in it
That's right, a shulker box is our very own portable chest. When we break the common wooden chests, everything stored inside them gets spread around. But, the shulker box, however, does not do the same.
When you break a shulker box, the items inside it will remain inside, and you can now carry the box in your inventory. Then at a different location/time again, you can place that box outside, and use it to retrieve the items previously stores inside the shulker box.
That sounds so cool right!? Yes, it is, being able to carry now 27 times more than what we usually could make a lot of things so much easier.
But getting the shulker boxes is really not an easy task. We Literally will have to go till the end of the world to get these boxes.
So, what is the Minecraft shulker box crafting recipe? It is quite simple. We are going to need only a small number of items, one we most probably already have, and the other, very very difficult to obtain. So, what is it?
Requirements
As we always need, a crafting table to put together our materials into what we finally need.
Well since our shulker boxes are a type of chest only, we are going to need a regular wooden chest itself to give it its basic structure.
Of course, how can we make a shulker box without a shulker shell, the only source of "shulker" in all the worlds of Minecraft?
Crafting Table
Now there are only a very few recipes that can be made without a crafting table. But the shulker box recipe is surely not like that. We are going to need the crafting table two times today. First, for crafting a chest, second, for putting items together to form the shulker shell.
Now making a crafting table requires four wood planks. Wood planks can be found sometimes in chests found in houses in a village. But an even more easier way for that is by simply converting it from wood logs.
To obtain wood logs, all we need to do is break some trees down, of any kind at all. Note that even when the game itself specifies the different kinds of woods to us, we do not need to use any specific wood type for crafting. Unless your concern is a door color or fence color and so on. But otherwise, they all will work the same in making most other items.
Now that we have broken some trees down and collected the wood logs, let us make some planks out of them.
To make a plank out of the wood logs, we simply need to put them in the crafting section of our inventory. Now, only put the logs in a single square of the inventory, otherwise placing them in multiple squares will hinder the recipe of crafting.
Once we are ready with our planks, we can move on to finally making the crafting table.
To construct a crafting table, all we need to do is simply place four wood planks in the crafting section of the inventory, individually in all four squares.
And that will be for making our crafting table. Now for making chests.
Chest
Chests are our first and maximum used storage units in Minecraft, and most of the time, the only storage units used.
Now to build a chest in Minecraft, we are going to need wood planks. Total, 8 of them, for one chest. To get a chest we are going to place these 8 planks in all the squares of the crafting table, except the center square. Leave the center square empty, and fill all other squares with a wood plank.
This is how we can obtain/make a chest in Minecraft.
At last, ready with almost everything, let's go and get our final ingredient for making a shulker box in Minecraft.
Shulker Shell
A shulker shell in Minecraft is the second and last ingredient we need for making our shulker boxes. But what are they and where are they even found?
Shulkers are hostile mobs found in the houses of End City in Minecraft.
End City is the place you can go after defeating the Ender Dragon in Minecraft after opening an End Portal. Since the game theoretically ends after here, hence the name End. Although Minecraft can not really end at any point.
If you are wondering what shulkers look like, take image given below for reference.
The pink/purple box-like things you see which are hanging/stuck on the wall, are shulkers.
Shulkers live inside those shells, and they are very hostile, they do not want to be disturbed. The shulker shells open once every few seconds. And when they do, shulkers are capable of shooting projectiles at you.
These projectiles will not damage your health points but will cast a levitation spell on you for around 10 seconds. And if you are not careful enough, you can fly up higher, and when the spell duration ends, you will fall down with gravity, and as much high you were, that much fall damage you can take. If too high, you can die too.
Now the trick here is to find a spot that has a roof on top, and then try to stay inside. Once the shulker shells open up, use your diamond pickaxe/sword/hoe to quickly kill the shulker and break the shells. Once broken, the shells will be dropped around you. Do not forget to pick them up.
The process will not be very easy, since they see you and shoot projectiles from a long distance, reaching them will be a real hurdle.
But once we kill the shulkers and break the shells, we will have a really nice reward in our hand for the hard work.
This is how we can obtain shulker shells in Minecraft.
Assemble Shulker Box
Finally, with our shulker shells and chests ready, we can move on to craft our shulker boxes.
In our final step of how to craft a shulker box, we will use our crafting table to put the items together. The pattern used for making a shulker box is like this.
In any single column, place one shulker shell on top, then in the same column, a chest in the middle square, and another shulker shell in the lower square of the same column. It will look something like shown in the picture given below.
Congratulations! You have made your very own shulker box, now carry around even more items than was possible before. More stacks, more items, everything gets better with a shulker box in our inventory.
---
Conclusion
Despite all the risks and dangers, crafting a shulker box in Minecraft is worth every bit of it.
And how do we craft a shulker box in Minecraft? That is what we learned today in our detailed and easy-to-go guide for making shulker boxes in Minecraft!