Hulu Error 94 – 6 Possible Ways to Fix It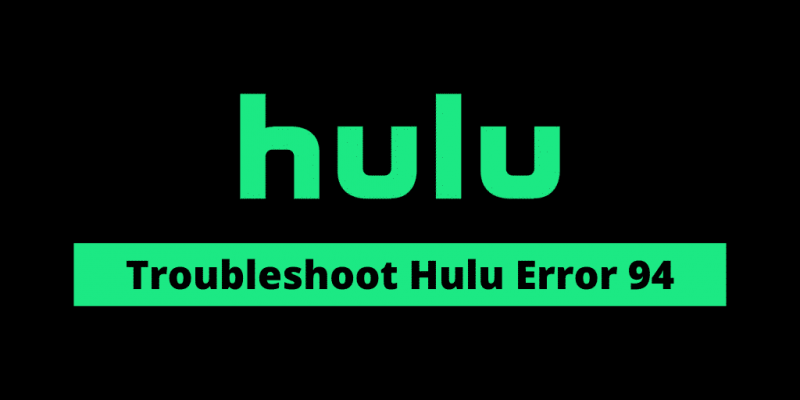 Hulu is a top-notch and progressive OTT platform mostly enjoyed by Americans. Since it is an OTT technology, chances of encountering bugs are quite often and obvious, one of them being Hulu error 94 which hinders the experience of the binge-watchers. 
But not anymore, as we present you with some of the working fixes for error 94 Hulu for Xbox, PC, and TV. So make sure you stick with us till the end and work around with the error code.
Error 94 Hulu is displayed during the streaming or launch of Hulu, and it can signal a problem with the Internet access utilized by the device or it can also suggest that the device and the applications may be incompatible.
---
Why Do I Get Error 94 on Hulu?
Error number 94 of Hulu shows an issue with the web connection you use to view Hulu videos on your device. A probable mismatch between the devices and the Hulu program might be the other cause for this typical mistake. We will teach you how to eliminate Hulu Problem 94, Hulu Error 94, and Samsung 94 error smart televisions with simple methods, not only computer devices.
Solutions To Fix Hulu Error 94:
Force Quit Hulu App on Your Device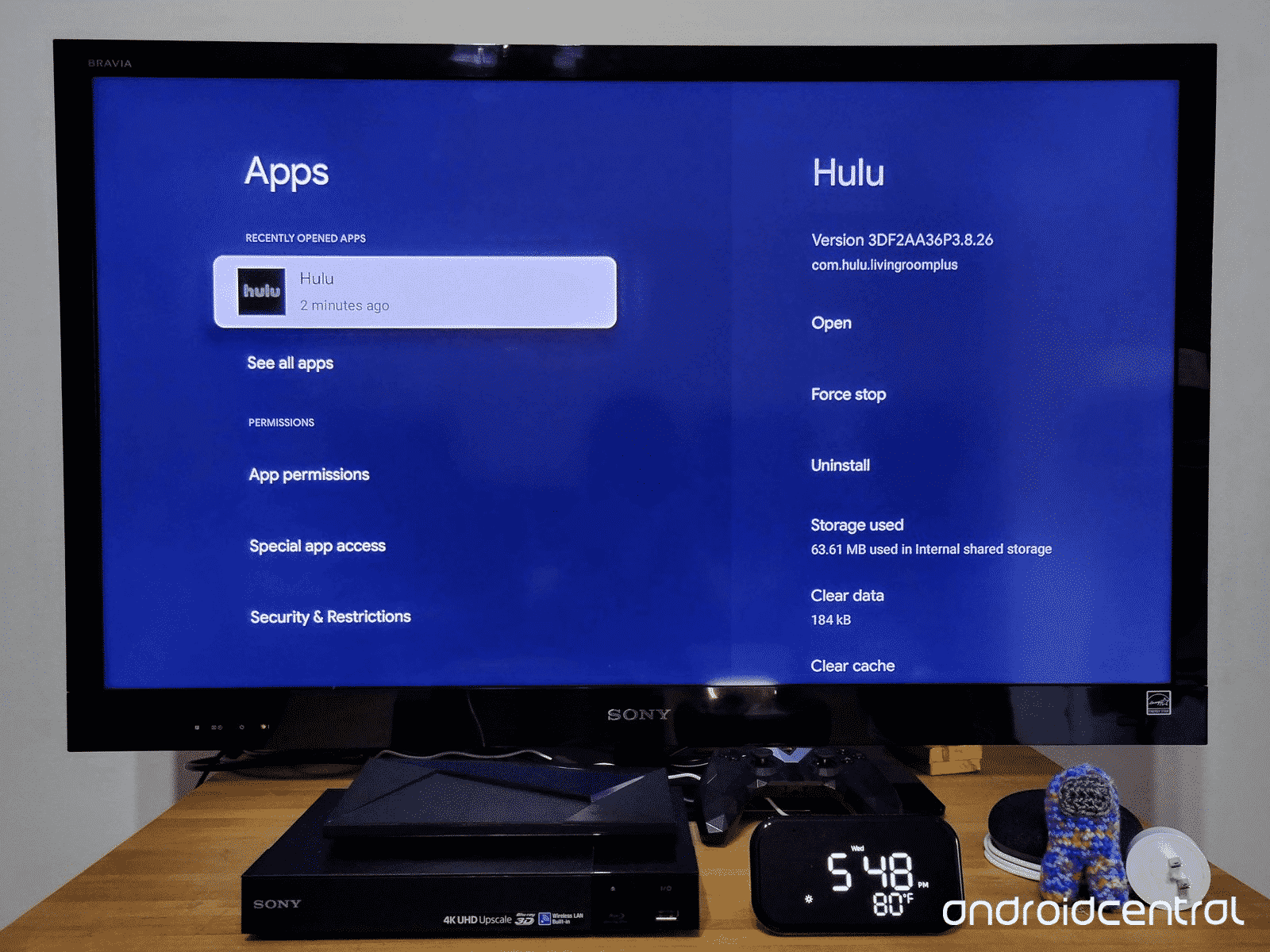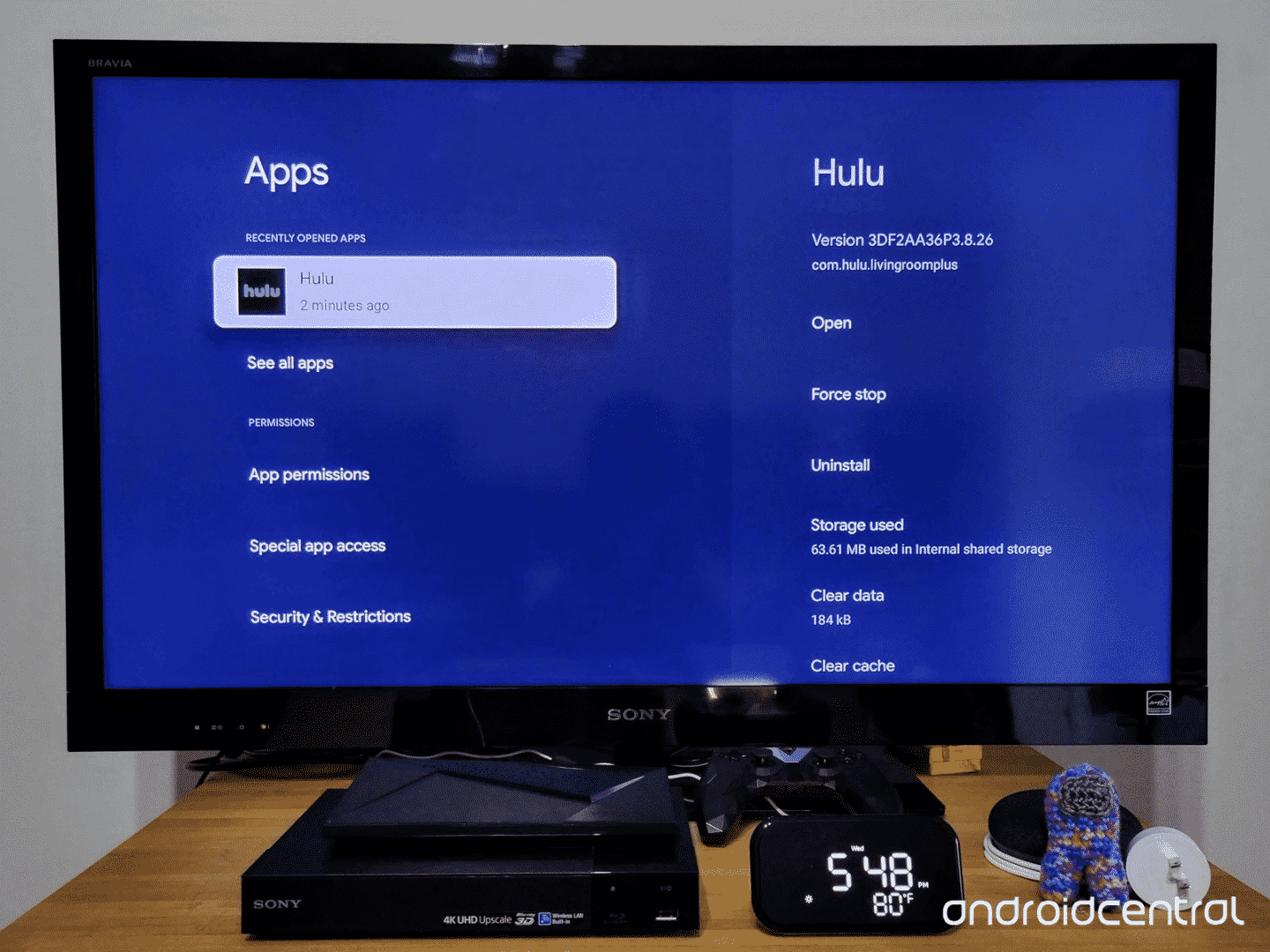 Some devices may leave some functions in the background by just closing the Hulu app. Complete closure ensures that all of the app's functions are disabled and the app can resume again.
Select your streaming device below to learn how to close the Hulu app:
For Android devices:
To stop Hulu, go to Settings > Applications > All apps > Hulu > Force Stop.
For iOS devices:
To pick up the multiple-tasking tray > slide on the preview of the app forcing stop Hulu, go to your Home > double-click* button.
For Fire TV Stick:
Select Settings > Applications > Manage Installed Applications > click on Hulu and select Force shutdown from the Home Screen.
Clear Hulu App Caches
In rare situations, the startup settings stored by the devices may be corrupted for one or more devices. These settings are designed to reduce load times and give a smoother experience, however, they can sometimes get corrupted and get rid of the program. So, wipe all your Hulu app cache for a better experience.
Update Hulu App and Device System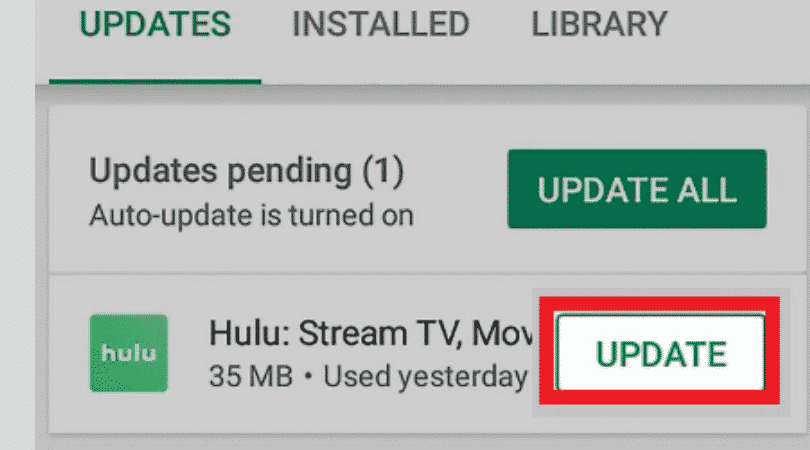 This method of updating your Hulu app varies depending on the streaming device, but we've outlined the steps for the most often used ones. If your device isn't listed, you may always look for a guide online.
For Windows devices:
For Windows, the procedure of upgrading is quite simple. Close the Hulu program completely and click the "Microsoft Store" icon on the taskbar to update.

Click on the "Downloads & Updates" option from the 3 dots present in the upper right corner.

After you've downloaded and installed the updates, try streaming from Hulu to see whether the problem still exists.

Once the downloading process begins select the "Get updates" option.
For Android devices:
  

Select the Playstore button and then choose the "Menu" button.

Then select the 'Updates' tab by clicking the 'My Apps and Games' icon.

To start the update process, press the "Check for Updates " button & then select the button "Update" in front of the Hulu app.

 Wait for the download and installation of the update.

Try streaming and check if the problem persists or not.
For Apple TV:
Head To settings and choose the option "Apps."

     

To configure the TV to update applications on their own, click the "Update apps automatically" option.

Once the app has been updated, click it again to turn it off.
With this, you also need to update your Device system because due to old software compatibility problems with new apps might arise and functioning can be prevented/impeded.
Disable your VPN connection if you have any
If you wonder what an anonymous proxy server is, consider that as a type of middleman between your computer and the internet. It is used for hiding information for anonymous browsing of the web. VPN or anonymous proxies are sometimes used to access websites that are limited to the precise location of a person, so the website believes it is elsewhere. Hulu must be able to establish the exact physical location of a person because of rights problems. Since VPN or anonymous proxies prevent this information from being determined, Hulu cannot stream movies to anonymous proxy server users. And this may lead to Hulu "Error 94" on your device's screen.
Check your Internet Connection
Hulu error 94 can also show up due to bad internet connectivity or low speed. Therefore, a speed test will be beneficial. Typically 3.0 Mbps is suggested in this application to stream TV episodes and movies. The necessary speed is 8.0 Mbps and 16.0 Mbps for broadcasting live events and 4 km material. The best thing to do is increase your subscription if you have less than 3.0 Mbps speed after the online speed test is performed.
Try to Power-Cycle your device
We always encourage our readers to stop several problems by power-cycling a gadget. This approach might also work extremely effectively to get your device back into uninterrupted viewing for the Hulu error 94 on your TV, Xbox 1, Firestick, and PS4 too. So, follow these steps for the solution.
The first step is to disconnect your router.

Unplug your streaming device in Hulu now.

The third step is to push the "Power" button on the gadget.

Keep at least 15 seconds to maintain it.

Plugin the gadget again once you remove the button "Power." Plug the router now, too.

It takes some time to start up the streaming device and the router. Open the Hulu request after that.

Check whether the Hulu Error 94 doesn't function, try playing any movies.
---
Conclusion
We examined loads of material about the Hulu Error 94 on this site. We also provide 6 methods to solve Hulu's error code 94 on a range of devices in addition to the causes. In eliminating this problem, we hope that every option works well for you. We have an amazing answer for any Hulu error you experience. We're going to propose our finest guides to you if you get the Hulu problem p dev320, or Hulu error 94. See them for error-free streaming on Hulu.
Related Articles: