How to Get Adobe Premiere Pro for Free in 2021
Adobe is no doubt one of the best computer software company known for its wide range of digital products like Adobe Photoshop and Adobe Premiere. Premiere Pro is a video editing application that provides numerous features to the user. Because the application requires a license to be used, users often search for How to Get Premiere Pro for free.
Sadly, Premiere Pro is not available for free. However, you can claim a 7 day free trial from the official Adobe website. Just head over to the website and click on the Free Trial button. 
Adobe products have gained the market because of the quality and workflow of their software. Their products are paid and the user is provided with a license to use the application.
If you don't want to pay for the software and still need to use Adobe Premiere Pro, then this article is for you. We have mentioned 2 ways that you can use to download and install Adobe Premiere for free, without burning a hole in your pocket.
---
Adobe Premiere Pro
As mentioned above, Adobe Premiere Pro is computer software developed by Adobe. The application is associated with video editing and manipulation and can be used to carry out any video related task, whether it is creating a movie, or simply editing one.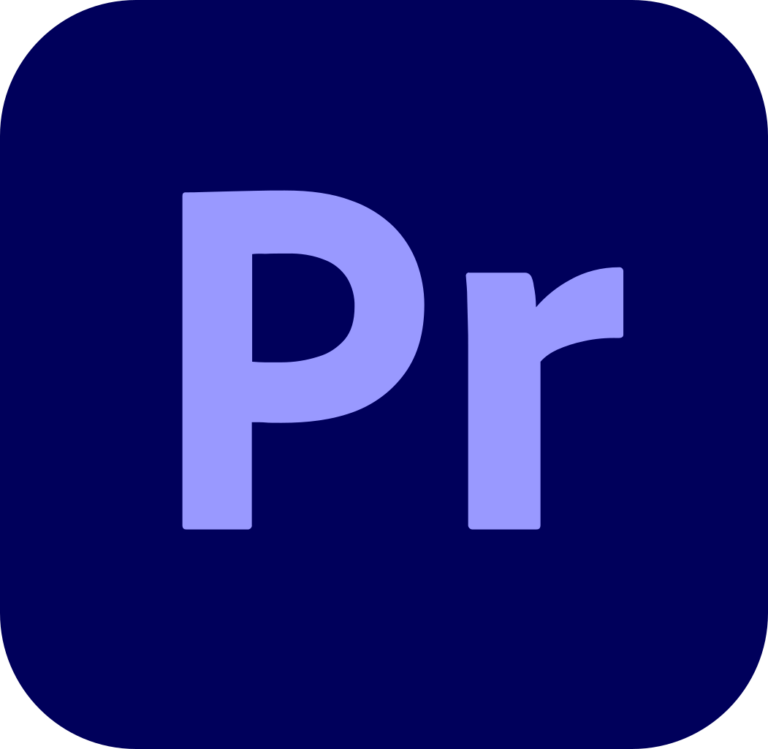 The Premiere Pro workstation can seem a bit daunting to new users at first. But, as you get the hang of it, the workflow will become more and more interesting. The application has all the tools and functions that are required by video editors.
The application is perfect for individuals of any expertise. If you are a beginner, Adobe Premiere Pro is the best choice for you as it has got a lot of features and the online community will help you at your every step.
And if you a professional video editor, we don't need to tell you the power of Premiere Pro.
---
Adobe Premiere Pro Price
Talking about the main aspect of the software – Price.
As mentioned on the official Adobe website, the monthly subscription to Premiere Pro costs around 20.99$ every month. This might be a bit costly for some users, but do not worry we have mentioned 2 ways to get Premiere Pro for free.
---
How to Get Premiere Pro for Free
If you are a student and cannot afford to buy the Premiere Pro license, then we have two solutions for your problem.
Below we have provided two ways to download and use Adobe Premiere Pro on your computer.
Adobe Premiere Pro Trial
The best, legit, and the recommended method is by using the Adobe Premiere Pro Free trial. Adobe provides 7-day trials for all of their products, so if you want to try out their software, then you can claim their trials and use the applications.
To download the Adobe Premiere Pro trial, follow the steps below.
Fire up your favorite browser and head over to the official Premiere Pro website.
On the second navigation bar, you will find an option titled Free Trial. Click on that.

You'll be directed to a webpage with trials of all the Adobe Products. Find Adobe Premiere Pro and click on Start Free Trial.
After clicking on the option, you will be asked to fill a form. This is to ensure that users do not claim free trial more than once.
Just enter your Adobe email address and password. The download will start automatically.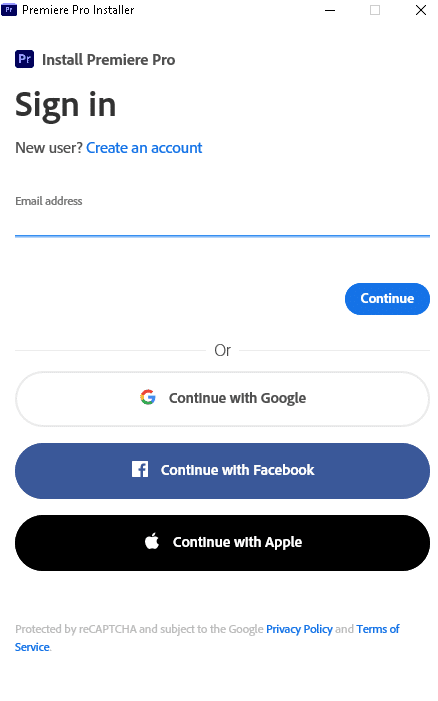 Note: If you do not have an Adobe account, you will have to register for a new account.
Now that the free trial is downloaded, all you need to do is install it on your system and start enjoying the benefits it has to offer.
---
Another Way
Apart from the official and legit way to use Premiere Pro for free, there is another not-official and definitely-not-legit way of doing the same.
This way includes download Premiere Pro cracked software from any third-party website and then installing it on your system.
Keep in mind that we do not promote piracy and the usage of cracked software in any way. If you wish to do the same, you are on your own and we are not responsible for any action that you commit.
If you are curious about why we are not recommending the use of cracked software, please refer to the section below.
---
3 Reasons Why You Shouldn't Use Cracked Premiere Pro
Most of the users on the internet use cracked and pirated software because – they are free. But, what most of the users do not know is that they are risking their privacy and data by downloading such softwares from untrusted sources.
1. It's Unethical
When a company or an individual develops software and asks for a price, then you must support the developer and pay for the application. This ensures that the developer is getting what he deserves.
2. It's Illegal
Piracy and downloading cracked softwares from the internet is illegal and should not be promoted by anyone. Users should pay for the services that they use and respect the developer's work.
3. It's Not Safe
People just look at the Money side of these softwares. What they do not consider is that buying licensed softwares keeps their data safe and doesn't harm their computer.
On the other hand, pirated software like Cracked Premiere Pro can inject ransomware or malware in your system. This might lead you to lose your data and your privacy as well.
---
Free Adobe Premiere Pro Alternatives
If you have already used the trial version of Adobe Premiere Pro and do not want to make the wrong choice of pirating the software, then do not worry. In this section, we have mentioned 3 of the best video editors that can be downloaded and used for free by anyone.
These applications are trusted and can be downloaded without any second thoughts.
1. Avid Media Composer
Avid Media Composer is a free video editing platform that was originally developed as an offline video creation application for Macintosh devices. Since then, the development of the software has seen no bounds.
The application now supports high-quality editing, ranging from 720p to 4k resolution. Avid Media Composer has an easy-to-use interface and is perfect, especially for beginners.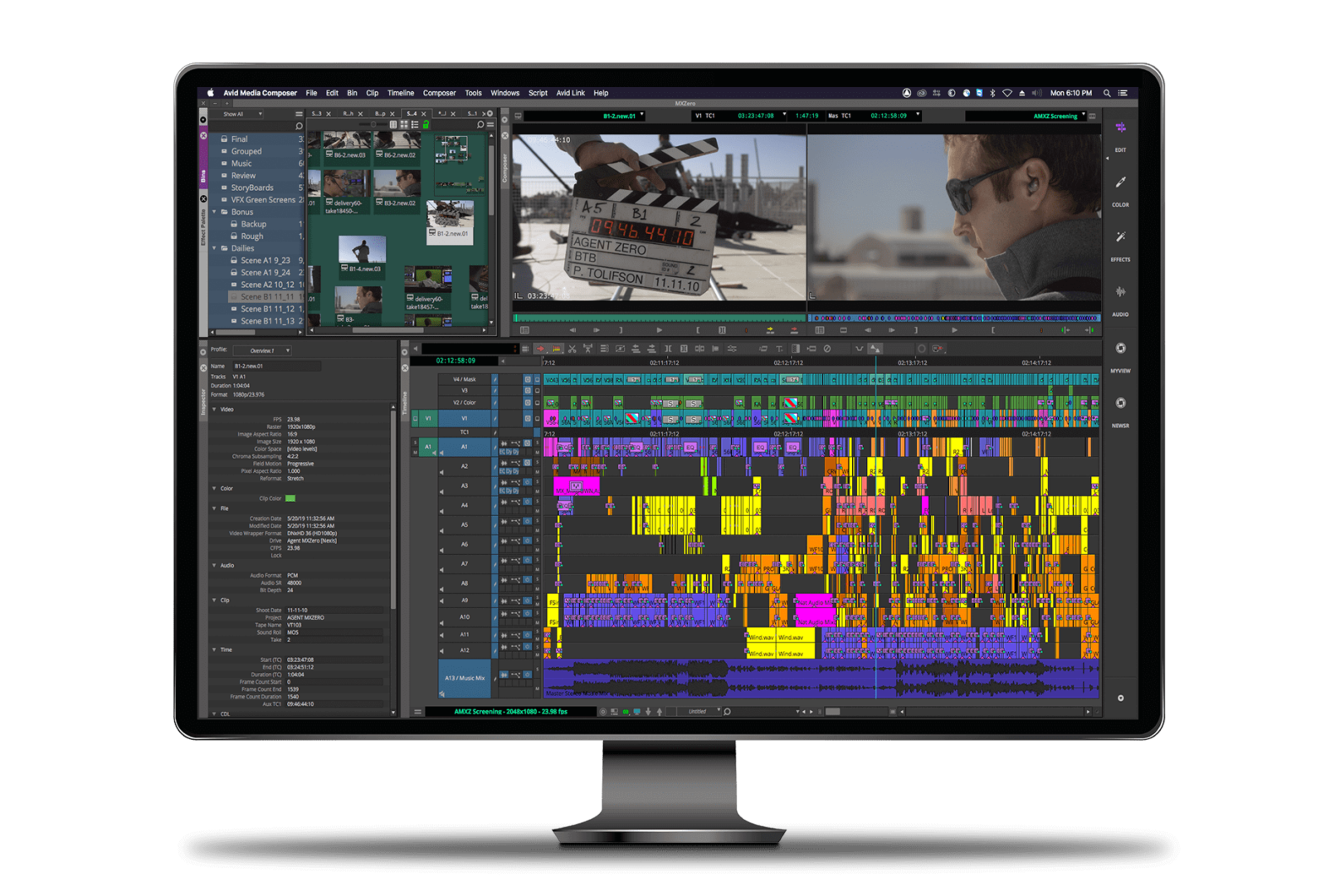 Users can use the software online as well as offline. Click on the button below to download Avid Media Composer on your device right now.
2. HitFilm Express
HitFilm Express is another free video editing and manipulation application that is used to create videos for Youtube, social media, and gaming content. The software is the perfect way to kickstart your video editing journey if you are a student, Youtuber, or a gamer.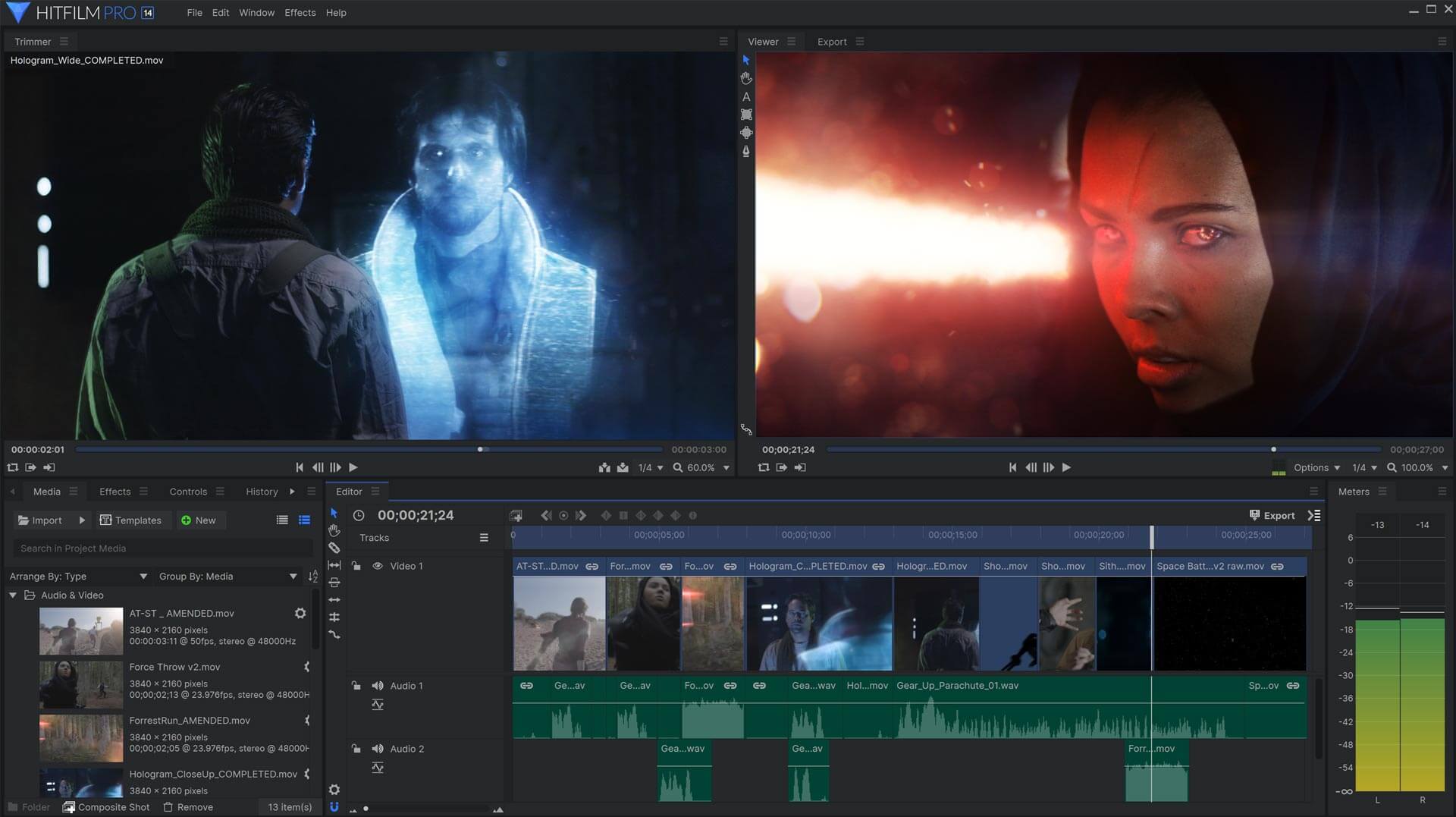 HitFilm Express is also a VFX software that lets you add effects to your videos in order to make them eye-catchy and amazing. This is the only application that provides all of the professional features of a video editing software for free.
Click on the button below to download HitFilm Express on your computer.
3. DaVinci Resolve
If you are all about video quality and workflow, then DaVinci Resolve might be the choice for you. With 8K video editing support and cross-platform feature, DaVinci Resolve still stands among the best video editors that are available on the internet for free.
Users can download and start using the application right away by clicking on the button below.
---
Final Verdict
So that was our take on How to get Premiere Pro for free. We mentioned two ways to use the application on your computer.
The first method is by using the 7-day free trial offered by Adobe. The second method is by using third-party websites to download cracked software. The second method is risky and definitely not recommended.
For those who have already used the Premiere Pro free trial, we provided the 3 best Premiere Pro alternatives for their computers. These are HitFilm Express, DaVinci Resolve, and Avid Media Composer.