How Can I Spy on Android Phone with No Experience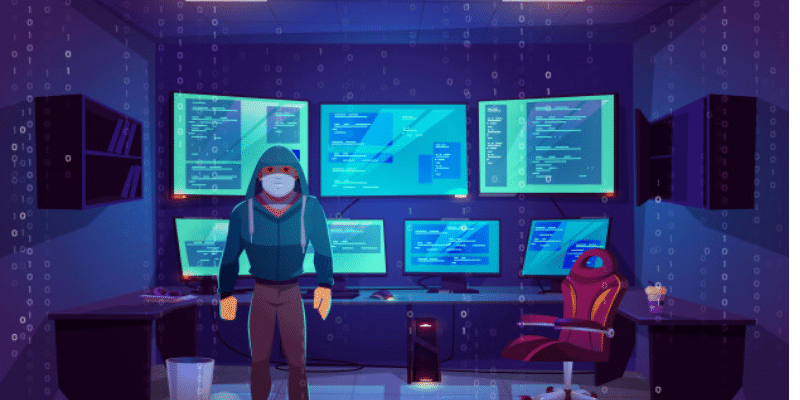 People have various reasons why they want to spy on someone's phone. It doesn't matter your reason(s) for spying another's device, you can be sure that it's possible. With the growth of technology, people can now spy on someone's device without experience.
If you want to prevent your child from getting into trouble, use a spy app to spy their phone. Spy app also works perfectly if you need a tool to spy your spouse's phone activities without getting caught. 
This post shares the guide on how to spy an Android phone with no experience. Are you ready to learn more about the process? Continue reading this post.
---
Part 1: The Best Android Spy App with No Experience: Spyzie
Before now, spying a phone was complex. You even had to have some tech experience to achieve it. However, technology has changed the whole game. Now you can spy an Android device without any experience. 
If you can use the internet and you have a Smartphone, you can start spying your target device right away. Spyzie is the best Android spy app that makes spying a phone without experience a reality.
The Spyzie app is one of the most advanced, cutting-edge technologies that give access to a target device. With the app, you don't have to do the hard work. All you need to do is activate the app on your target device. 
When this is done, you can begin to spy the device without getting caught. You don't need any tech experience to activate the app. It's as simple as installing any app on your phone or browsing through the internet.
Spyzie has a huge user base in Spain and across the world. It's one of the top apps that offer effective monitoring solutions. You can trust this spy app to give you every data you need from your target device.
---
Part 2: Why is Spyzie the Best Android Spy App?
Many spy apps are available online but not very many are reputable. Therefore, when choosing a spy app, you must look out for only an effective and reliable app. We recommend Spyzie to spy Android phones with no experience because of its simplicity.
The user interface is exceptional and you don't need any special skills to start using it. It is feature-loaded and its cutting-edge design makes it a perfect choice of spy app. It has numerous features that give complete access to the different apps on your target device.
Spyzie works in absolute stealth mode. It doesn't alter the functionality of a target device. The battery, memory space, and other features of the phone will not be affected by the app. The target will not even know that Spyzie is working on their phone.
This is why it is the perfect tool to monitor someone's Android phone. If your target also checks their app list, it will be impossible to find the Spyzie app on the list. It's not a surprise that this unique app is referred to as the secret agent of the century.
You don't need to root a target Android device when you use Spyzie. If you're familiar with the spy app, you'll know that many of them require that you root the target device. Rooting an Android device can tamper with its security. 
When this happens, the device is opened to malware. Spyzie does not require you to root your target Android. You don't even need to tamper with the phone. You only need to install a light app to access it.
When we talk about an app, you can rest assured that it's safe and secure spyware. It's free of viruses, so you don't have to worry that it will install a virus on your target device. We'll look at the app installation process in the next part.
With Spyzie, you won't need to touch your target device again after the app installation. The monitoring solution is provided remotely. This means that from anywhere, you can log in to your Spyzie dashboard to spy your target device. You won't need to touch the device to do this. 
Spyzie doesn't require that you install an app on your device to use it. The software is web-based, which means you can access it from any web browser on any device. You can log in to your dashboard on your smartphone, tablet, or PC.
One of the major issues with spy apps is the safety of data transmitted through the platform. Spyzie uses end-to-end encryption to protect data on its platform. This means the data transmitted from your target device is protected from any unauthorized persons.
---
Part 3: How to Spy an Android Device with Spyzie with No Experience
Spyzie is your best option for a spy app to spy any Android device without any experience. We should mention that Spyzie is compatible with both Android and iOS. This means if your target uses an iPhone, you can also use Spyzie to spy their device.
To use Spyzie to spy an Android device, you must install an app on the target device. You don't have to worry though. The app is less than 3MB and can be downloaded and installed within five minutes. When installed, you can start spying your target device.
Here are the simple steps:
Step One:
The first thing to do to start using the Spyzie app is to create a free account. Visit the official website of Spyzie to sign up for a new account. 
Step Two:
With the account opening process completed, you can choose a subscription plan for your target device.
Step Three:
When you've paid for the subscription package, you will receive the installation wizard. Follow the on-screen setup wizard to complete your activation. Remember to have your target Android with you at this point.
When you complete the installation process, hide the app and remove it from the app list on the target phone. To confirm that the app is not visible on the device, check the app list. You won't find the app in the list. The app goes into hiding and starts working in the background.
Step Four:
When the activation has been successful, you can log in to your dashboard on any device. You must use the login details that you created when signing up an account. From your dashboard, check the left-hand-side panel to explore all features.
You'll find the complete details of the activities on your target device on this page. You can view the data and do the needful, especially if you're spying a cheating spouse.
What Data can Spyzie Spy on an Android Device?
The answer is practically everything. Spyzie gives unlimited access to the activities on your target device. It lets you see everything they do on their device without touching the phone. Below are some of the activities you can view on your target device.
Social Media Spy: These include Facebook, Snapchat, Instagram, WhatsApp, Kik, Viber, and Telegram. You can see the posts, videos, pictures, and audio files shared on the target device.

Text Messages Spy: You can see incoming and outgoing messages on your target device. You'll also see deleted messages from the device.
Call Logs spy

Web Browser history

Location tracking and geofencing, and more.




---
Conclusion
You don't need any experience to spy on an Android device. It takes basic internet skills to activate the app and start spying the target device.