9 Hacks to Boost Your Email Marketing Campaign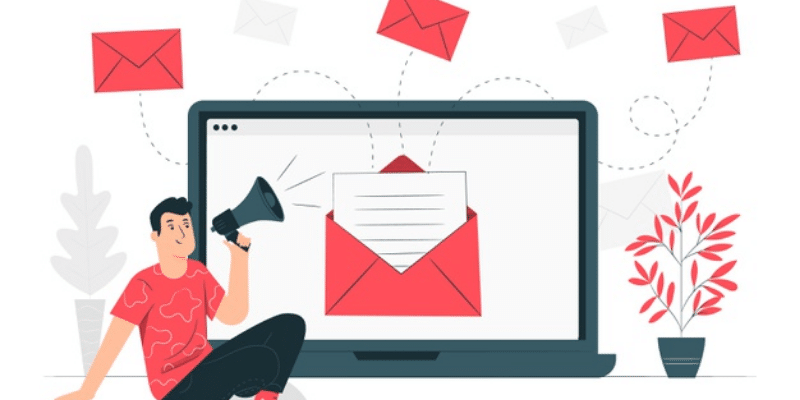 There were predictions that email marketing would fade away with time. However, it seems like that's not bound to happen anytime soon. Interestingly, email marketing is one of the most effective methods to reach out to your existing and prospective customers.
With this, you need to ask yourself whether your email marketing campaigns are still effective. Boosting your email marketing campaigns can increase their effectiveness—and this is what you need for your business. Below are 9 hacks to help you in boosting your email marketing campaigns.
---
1. Choose the right audience
It's essential to know your audience if you want your email marketing campaigns to be a success. This includes knowing who they are, their challenges, as well as their interests. Thus, you shouldn't send the same email to all the contacts in your mailing list, since different audiences have diverse interests. In doing so, your campaign will not be effective.
Therefore, it's essential that you research your target audience, and see how you can best reach them.
---
2. Customize your content
Now, once you identify the needs and interests of your target audience, create content that is relevant to the audience. However, you will need to segment your mailing list first. Thus, you will be able to target smaller audiences with more customized content.
With email marketing, you can easily reach to your customers and leads with unique content. When reaching out, ensure that you make your audience feel special by personalizing the message. This boosts the chances of them becoming loyal to your brand.
---
3. Keep it short and simple
Did you know that shorter emails have a higher possibility of landing in the primary tab? Well, this might be a coincidence, even though there's no proof of that. All in all, your audience can be easily bored by those long emails, with chunks and chunks of paragraphs. No one has the time to go through such emails. Thus, you need to send short and simple emails, ones that your audience can scan through in a matter of minutes.
---
4. Keep them engaging
As highlighted above, your audience doesn't have the time to read through big chunks of text. Thus, you need to keep the emails engaging so that you can boost your marketing campaigns. So, you can use dynamic content, such as videos, gifs, images, or interactive polls to boost their engagement.
Also, you can send engaging holiday catalogues, with flip-through effects, add looping videos, or even link the message to a personalized message from your business. You should do this to various customer segments.
---
5. Combine Your Email Marketing With Other Marketing Channels
Email marketing is a very powerful tool. However, you can boost its effectiveness by bringing other channels to the campaign. This will ensure that your customers get an amazing brand experience.
Therefore, you should consider using an omnichannel marketing approach when it comes to your email marketing campaigns. Capitalize on social media CTAs to improve your conversion rates. Also, you can follow up on your subscribers with highly-targeted emails that promote your services or products. Lastly, make your websites and pages streamlined for better conversion rates.
---
6. Have a 'catchy' subject line
Your email marketing campaigns will always hit the rock if your subject lines won't catch the eye of your target audience. Certain phrases like Weekly Newsletter, or insert your name here will always turn away your target audience. These lines are neither compelling nor inspiring.
At the end of the day, who cares about the newsletter you are sending? You should let your audience know what they will get before they even open your email. Therefore, you need to highlight some of the interesting topics on the subject line. Also, you can ask some questions that trigger the curiosity of your target audience, thus enticing them to click your email.
---
7. Capitalize on email validation
Email validation can reduce your bounce rates significantly. With an email validator, you can easily see which emails are invalid, and which ones are valid. So, you will be able to send your marketing emails to authentic emails only. The good thing with email validation solutions, including email validation solution by Byteplant is that your emails will have little or no email bounces.
---
8. Avoid spamming
After identifying your target group, you should do surveys and analytics to assist you in understanding where their boundaries are. This will help to avoid 'annoying' your target audience. With this, you will need to balance between when what, and how often you should email your target audience without offending them.
You might notice that some prefer weekly emails, while others would prefer to receive one email every month. Well, it might take you time to complete the survey, but it will go a long way in boosting your email marketing campaigns.
9. Optimize your emails for mobile
When sending your emails, you need to consider your target audience. Today, most people use their mobile devices to read their emails. This shows the importance of optimizing your emails for mobile. If your target audience cannot open the email on their mobile, they'll probably unsubscribe or delete the email.
---
Conclusion
Always make sure that every email that you send has a clear call-to-action. Failing to do so can lead to increased bounce rates, despite having an authentic mailing list. You should note that most people don't have the time to go through the entire email content. Thus, you should let them know the step that you need them to take. Also, note that it takes less than 5 seconds for someone to get disinterested in your email. So, keep it short, simple, and interesting, and don't forget to add call-to-action.