FilmoraGo – A Feature-Packed Video Editing App for Smartphones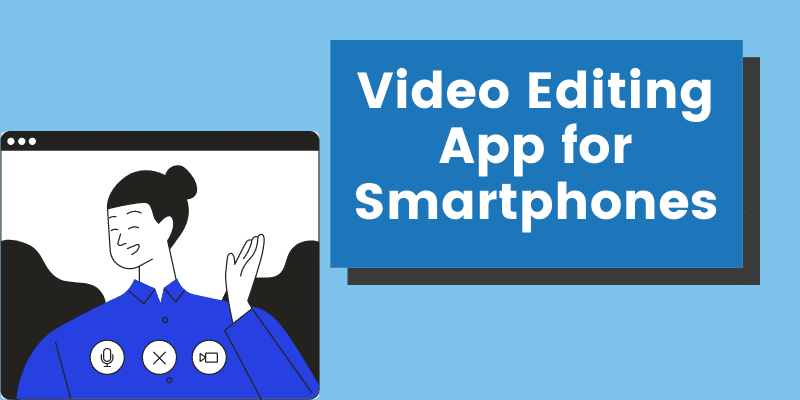 Videos are the best form of media to capture your favorite moments on a screen. In a video, the editing process plays an important role which is as crucial as the recording itself. And what's better than recording and editing videos on a device that fits easily in your palm?
We all know about the well-known software FilmoraGo, a fully-fledged desktop application to convert your system into a video editing workstation. For android and iOS users, Wondershare Technology Pvt. Ltd. has developed a smartphone app that goes by the same name.
In this article, we will be reviewing the FilmoraGo app that makes video editing much easier for smartphone users. This is no doubt the perfect editing application for Youtube and Tiktok. The app is available for free on your device's respective app store. We'll be also reviewing the Pro version of FilmoraGo that comes with loads of amazing features.
Also, Wondershare Technology is hosting a giveaway contest. The winner will be offered an Amazon Gift Card worth 100$. Participating in the contest is easy, all you have to do is subscribe to their
official Youtube channel
. Hurry up, you might be the next to win the prize.
---
FilmoraGo Review
As mentioned above, FilmoraGo is a powerful editing application developed by Wondershare Technology to help users edit their favorite videos on a smartphone device easily. You can add effects, transitions, and filters to your videos with a few taps.
Apart from this, the app offers a number of fabulous features and functions to make video editing a lot more comfortable. And the best part, FilmoraGo is a complete beginner-friendly app, which means, you don't have to be an expert in order to edit your videos.
---
User Interface
First and foremost, FilmoraGo has an amazingly sleek and simple user interface that makes navigation a lot easier for new users. The uncluttered design makes the screen look clean and impressive.
When users launch the application, they are presented with an animated intro of the Wondershare Technology logo and the official FilmoraGo logo.
Amidst the minimal design of the home screen, you can find some options such as New Project, Store, Settings, and Camera.
To start editing your videos right away, all you need to do is tap on New Project and select the video of your choice. Then, when the editing part is done, FilmoraGo will quickly export your video in high-quality.
---
Efficiency
The FilmoraGo application is less resource hungry and works flawlessly on low-end devices as well. We tested the application on devices with varying specifications, including 2 GB, 3 GB, and 4 GB RAM phones.
The performance was smooth and the app didn't affect the overall working of the smartphone in any case. However, if you have got a smartphone with low RAM, then we recommend that you shouldn't import several videos at once. Import videos only when you need them.
The export time also depends on the smartphone specifications and as obvious, devices with higher RAM and a good processor top the export time list.
---
Pricing
Almost anyone can use the app for free. However, there are certain limits on usage. Videos exported with free accounts will have a small watermark at the lower right corner.
Apart from the free version of the app, FilmoraGo has a Pro version as well. The paid version costs around $29.99 per year. The application is completely worth the price and will make editing videos much comfortable for beginners.
In addition to the basic functions, FilmoraGo Pro offers some additional features to its users. Users with a Pro account can export Full HD videos (1080p) without the watermark. Also, there is no limit for video effects in the Pro version. The application is well-suited for beginners as well as professional video editors.
---
Tools and Utilities
Talking about the main editing tools provided in the application. FilmoraGo has got all the basic utilities that you'll need – Trim Clip, Filters, Overlays, Elements, Titles, Duplicate, Mute, Rotate & Delete.
Each of these functions can be further customized to give your videos a completely different look and feel.
---
Extra Features
In addition to the various editing functions and a clean interface, FilmoraGo also offers a lot of extra features to its users. We have mentioned some of them in this section.
Store
The application also has a store that provides filters, tools, stickers, and other packs. Users can easily download a pack from the store and start using it right away. Although the items in the store are paid, you won't regret buying one.
Themes
FilmoraGo also provides themes, which are usually preset that can be used for quick editing. Users can easily add themes to their videos using the Theme option. Some of the themes offered in the app are Xmas, Chaplin, Love, Concert, Children, and Mirror.
Effects
To make your video more attractive, FilmoraGo offers tons of effects that can be used for free. In the free version, there is a limit on the number of effects you can use. However, you can easily bypass this limit by purchasing the Pro version of the app.
Music
A lot of beginners face issues while selecting music tracks for their video edits. FilmoraGo app makes adding music to your videos a lot easier.
Although the music library provided in the app is quite limited, you can always add songs and tracks from your local storage.
---
Wrapping Up
So that was our take on the FilmoraGo app review. The application is a no-brainer for those who want a lightweight video editing app for their smartphones. FilmoraGo works smoothly even on low-end devices and can be termed as a less resource-hungry application.
The application is perfect for YouTubers and Tiktokers. You can easily edit short videos and export them quickly. We would definitely want you to give FilmoraGo a shot.
Using the app, users can easily import simple videos from the device storage and transform them into amazing and attractive videos. FilmoraGo has got all the essential tools, themes, free music tracks, and an amazing user interface.
The Pro version comes with a number of other features as well. Users can export videos in Full HD quality without watermark. The FilmoraGo store has stickers, packs, and other tools that would make your editing experience a lot easier and quicker.