Fix Hulu error code p-edu125: Easy Method
Hulu is one of the most popular streaming platforms for streaming countless movies and series. One annoying issue Hulu users have noticed in the app is the error code p-edu125 which is just another of Hulu issues popping up on the screen.
You will constantly see a message that says: "This Isn't included in your current subscription Hulu Error p-edu125". Primarily, a glitch in your subscription causes such an error to display.
In this article, we will discuss the reason behind the error code p-edu125 and provide solutions to fix it so that you can resume your streaming on the Hulu app.
Why does the Hulu error P-EDU125 occur?
The p-edu125 error code is mainly related to the iOS system, and mainly iPhone, Ipad, and Apple TV users face this glitch in the application. 
Such an error comes up when you have trouble regarding your Hulu subscription or payment options. 
Users have experienced this trouble due to outdated payment plans or newly made subscriptions.
Fixing P-EDU125 error on Hulu
We have mentioned the different ways to fix the p-edu125 error on Hulu:
1. Update your Payment Information
If you have a glitch regarding your payment information or an expired card, then you should update your payment information by following the steps listed below:
Open the Hulu.com website in your browser.

Login to your account with your ID and password.

Hover your pointer on your profile and click on the account option.

Click on the subscription option on the right panel.

Click on your preferred payment option.

Update your billing information with a new payment option.

Press submit, and Hulu will update your payment option.
2. Switch your billing information from a third party to Hulu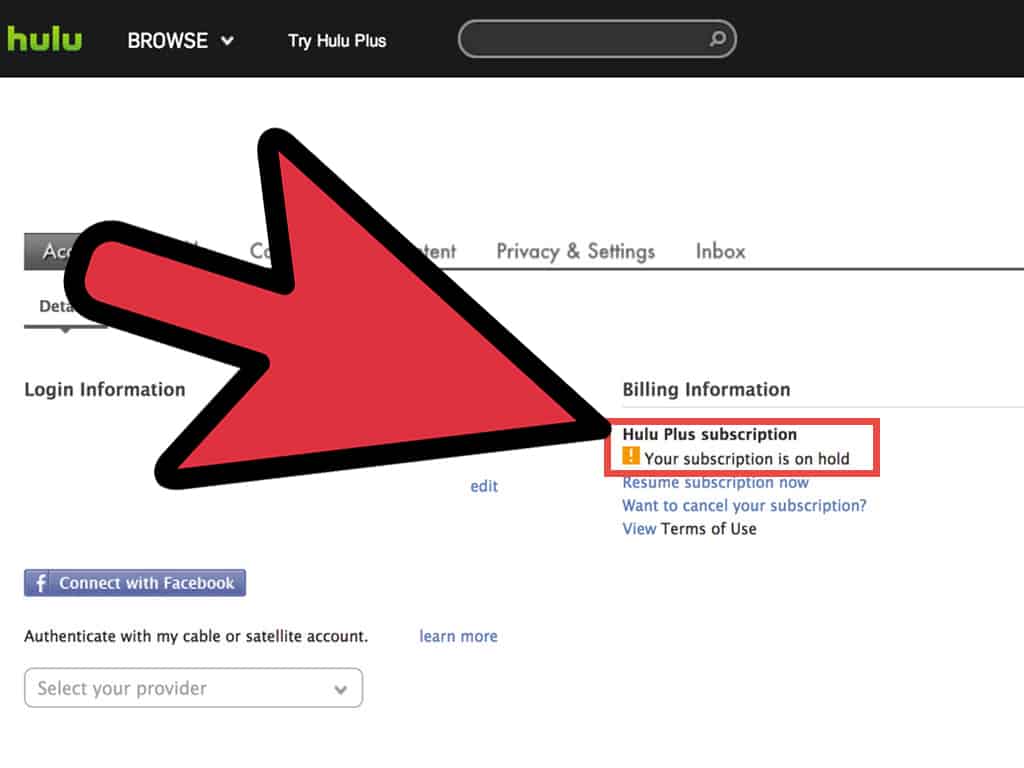 If you are using iTunes to pay for a Hulu subscription, the chances are that it may be the reason for the error code p-edu125 to be displayed on your screen.
To switch to Hulu for your payment, follow the steps mentioned ahead:
Open iTunes and log in to your Apple account.

Click on your account.

Go to the View my account option.

Under the payment information, click on Manage payments.

Make all the changes necessary to switch from a third-party billing to Hulu and save the changes.
3. Cancel your Hulu Subscription and Subscribe Again
You may end up getting the Hulu error code p-edu125 at the end of every subscription month, so you can cancel the hulu plan and try re-subscribing to Hulu to fix the glitch.
To do so, check out the steps we have given for the same:
Login to your Hulu account from the Hulu.com website.

Hover over your profile and go to the Account page.

Click on Cancel subscription from the list of options.

A prompt will appear for you to follow to cancel your plan successfully.
You may be able to access Hulu for a few days until your plan comes to an end and then resubscribe to Hulu again. This will resolve the Hulu error code p-edu125.
To do so, follow the steps mentioned below:
Go to Hulu's website and click on start free trial.

Click on the preferred plan option and enter your payment details.

After inputting your billing option, click on submit.
Simply sign in to your device, make changes to your account, and you are good to go. 
4. Logout of the Hulu Account on All Devices
If there is some server issue with Hulu, then there are chances that you will be displayed the p-edu125 error code on the screen every time you try to stream the app's content.
The best way to fix the problem is by logging out of the Hulu account from all devices. After you have done so, log back in to check for the problem.
To do so, follow the given steps ahead:
Open the Hulu app on all your devices.

Click on your user icon.

Press the log-out option and click confirm.

Go to the Hulu.com website and log in using your ID and password.

Click on the Account option and select manage devices.
Remove all the linked devices and check for the issue to persist.
Conclusion
Hulu error codes are nothing but a nuisance to deal with when streaming videos and series on a lazy day. They may seem tricky to handle, but every error code has ways to be resolved.
This article talked about the error code p-edu125 and how your subscription glitch may cause the impromptu message to display now and then. We also mentioned how to fix the Hulu error code p-edu125 for you to enjoy your relaxing day with loads of content to discover from.
We hope that the article solved all your issues regarding error code p-edu125 and how to remove the glitch.