How to Get Free Money On Cash Apps
Cash apps are great. They allow you to send and receive money and even invest in various assets. However, you need first to have money to make money in most cases.
Thankfully, if you are looking to get free money, then there are a few apps that can help you.
We will be taking you through some of these apps, how they can help you get free money, and how to use them. The first app that we will be looking at is Honeygain.
1. Honeygain – Share Your Internet Connection for Cash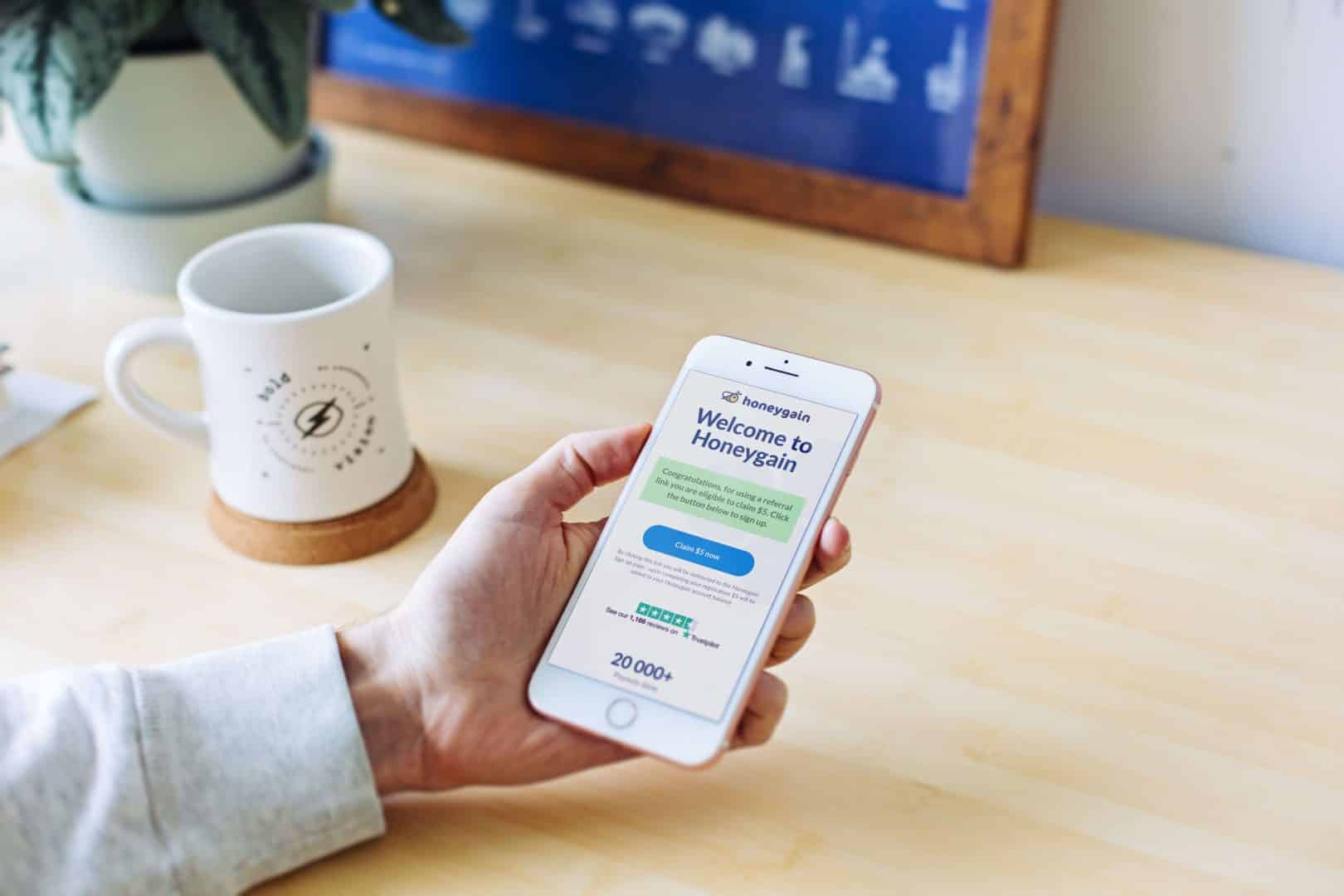 The easiest way to earn passive income effortlessly is through Honeygain. It is an app that will share excess bandwidth of your Internet and reward you for it.
Let's take a look at some of the key features of the Honeygain app:
It's easy to set up

It requires no input on your end (simply use your device as you would and earn free money)

You can connect multiple devices to increase earnings (Honeygain has apps for Windows, Linux, Android, and macOS)

Your network will not experience any slowdowns, as Honeygain will utilize only unused bandwidth

If you feel like making some extra cash, you can refer friends and make 10% of their lifetime earnings.
Honeygain is the first app of its kind. You can think of it as a broker that finds buyers for your Internet bandwidth and takes a cut from the sales.
Is it Safe to Use Honeygain?
This is a valid question. After all, if strangers are using your bandwidth, you may be wondering what exactly they will use it for?
However, Honeygain only works with known partners and monitors what the publicly available data is being used for. A lot of its clients are companies from the Fortune 500 list, interested in protecting their brands and preventing online fraud. For the most part, your Internet connection will be used to analyze gigantic amounts of data or unblock region-restricted content. Plus, the app's customer support team is really helpful and ready to address all your concerns.
How Can I Start Using Honeygain?
The process of using Honeygain is very simple.
Download Honeygain from the official website (on the OS of your choice)

www.honeygain.com

Leave Honeygain running and use your device. 

Once you have enough cash in your account, you will be able to withdraw the funds. 

Also, we've got an exclusive offer for a free money start. You can use the coupon code PASSIVEINCOME to sign up on Honeygain's website and get your first $5 for free!
2. OfferUp – Sell Unused Stuff
With OfferUp, you can both make money and declutter your home at the same time. OfferUp allows you to sell anything that you want through your phone.
All you need to do is upload a few pictures of the item, input all the necessary details, and wait for a buyer to contact you. OfferUp offers you the choice between meeting the buyer or shipping the product to them. Selling items near your home is quite simple as people can come and pick the items up while handing you cash on the spot. 
Shipping, on the other hand, will take a while. However, it can help you offload items that aren't interesting to people living near you. Sure, it's not money that is completely free. You will need to put in a slight amount of effort with OfferUp, but you will be handsomely rewarded for it.
3. Sweatcoin – Walk Your Way to Riches
If you are someone who walks a lot, or if you need an excuse to exercise, then Sweatcoin is perfect for you.
Sponsored by a plethora of brands and companies focused on a healthy lifestyle, Sweatcoin literally pays you to sweat. Here is how it works:
The app constantly tracks your steps to see how much you walked.

You get 0.95 Sweatcoins for every 1000 steps you walk.

You can redeem your Sweatcoins for various products and services.
The only problem with Sweatcoin is that it doesn't pay you in cash. You must use the coins on one of Sweatcoin's partners' suite of products/services. 
However, considering the fact that almost everyone walks a fair bit during the day, it is possible for you to get free money (well, free Sweatcoins) without putting in a lot of effort.
Conclusion
The three aforementioned methods are the easiest way to get your hands on free money.
However, as you will notice, only Honeygain is the one that is completely effortless. It does not require you to sell stuff or walk around. As long as you have it installed on your phone or computer, it will be giving you free money.