How to Backup Contacts on iPhone – 3 Ways For A Quick Backup
In this era where data is an integral part of our day-to-day lives, the need for protecting and preserving information has become of utmost importance. When it comes to data security, the primary thing that crosses our mind is a Backup.
With servers becoming more common, anyone can store a backup of their data on the cloud. But, a majority of people still prefer storing it locally. Whatever the approach is, backups are important and must be given enough attention.
Talking about the iPhone, users can backup their messages, applications, music, and documents. Even the Contact application on your iPhone generates a backup of the phone numbers. However, many people still do not know that they can back up their contacts and often end up wondering How to sync contacts from iPhone to Mac using iCloud.
If you're one of them, then we've got you covered as in this article, we will be sharing some of the most efficient methods to store your contact backups. We've mentioned ways to store backups locally as well as on the cloud.
Did You Know?
You can use iMessage on your computer. Want to know how to do the same? Check out our ultimate guide on How to use iMessage on PC.
---
How to Backup Contacts on iPhone
If you have finally decided to backup your data so that you do not lose any of your contacts, we have mentioned three quick ways to store all of your backups.
Using EaseUs MobiMover
EaseUS MobiMover is a data transfer tool that offers free iOS transfer services to its users. Users can move their contact data from their iPhone/iPad to a computer using this software.
In addition to phone contacts, MobiMover also allows the transfer of media and documents such as audios, videos, and photos from your iPhone to a PC. Surprisingly, MobiMover provides a feature to download and store social media videos on your device as well for free.
Using MobiMover, backing up your contacts locally on your computer is just one click away. It has an easy-to-use interface that provides a great user experience.
If you want to back up your contacts on your iPhone with EaseUs MobiMover, then follow the steps mentioned below.
Head over to the official download page for MobiMover, and install it on your machine.
Connect the iPhone to your computer using a USB cable. Tap on Trust if a prompt appears.
Launch EaseUS MobiMover and select the Phone to PC option from the left sidebar. 
Click on Next to start the backup process.
MobiMover will present all the files on your iPhone. From the list, choose Contacts and click on Transfer.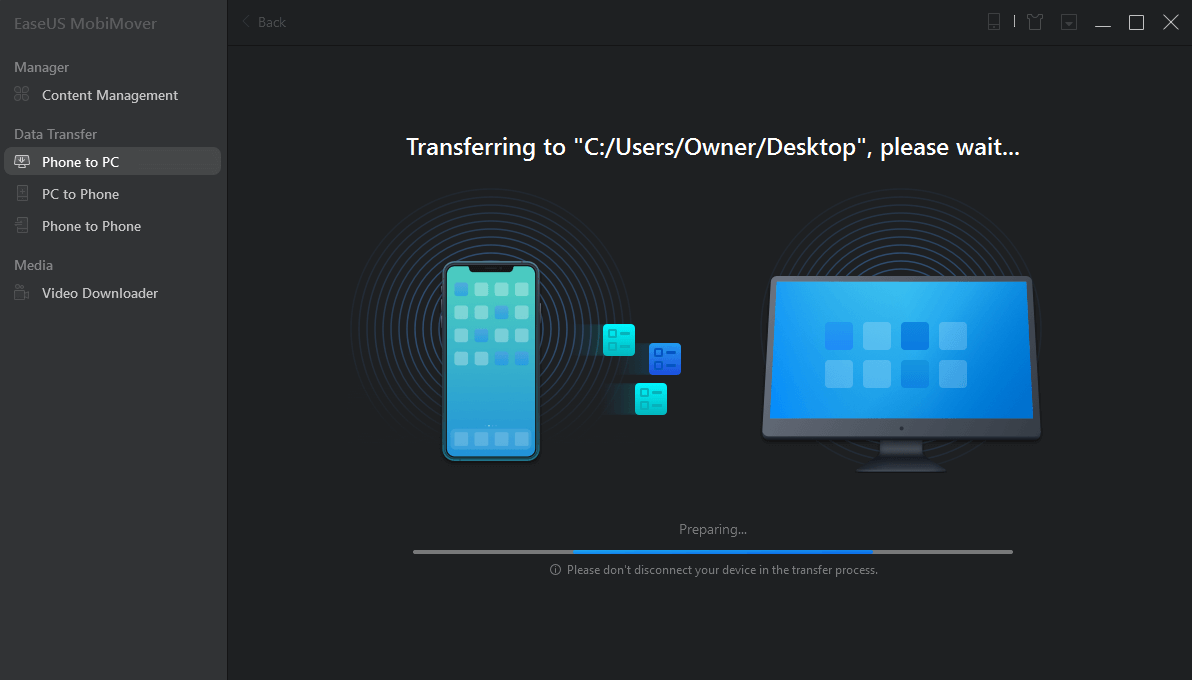 The default transfer directory will be the

Desktop

, however, you can always change it as per your needs.

The backup file for all of your contacts will be saved in the specified directory.
EaseUS MobiMover is the preferred way of backing up your iPhone contacts on a PC as it is an easy-to-use and feature-rich service. If you want to backup complete iPhone data, MobiMover might be the perfect choice for you.
---
Using iCloud
iPhone provides a default way of backing up all your important data to their servers. iCloud is a platform that provides server space to Apple users so that they can store media, documents, and other useful information securely.
Using iCloud to backup your contacts is easy. All you need to do is follow the steps provided below and learn how to backup contacts on iPhone.
Head over to your iPhone's Settings and tap on the device name.
From the list of options, tap on the option titled iCloud.
You'll be presented with your iCloud status. Scroll down to the "Apps using Cloud" section and check if the Contacts option is On or not.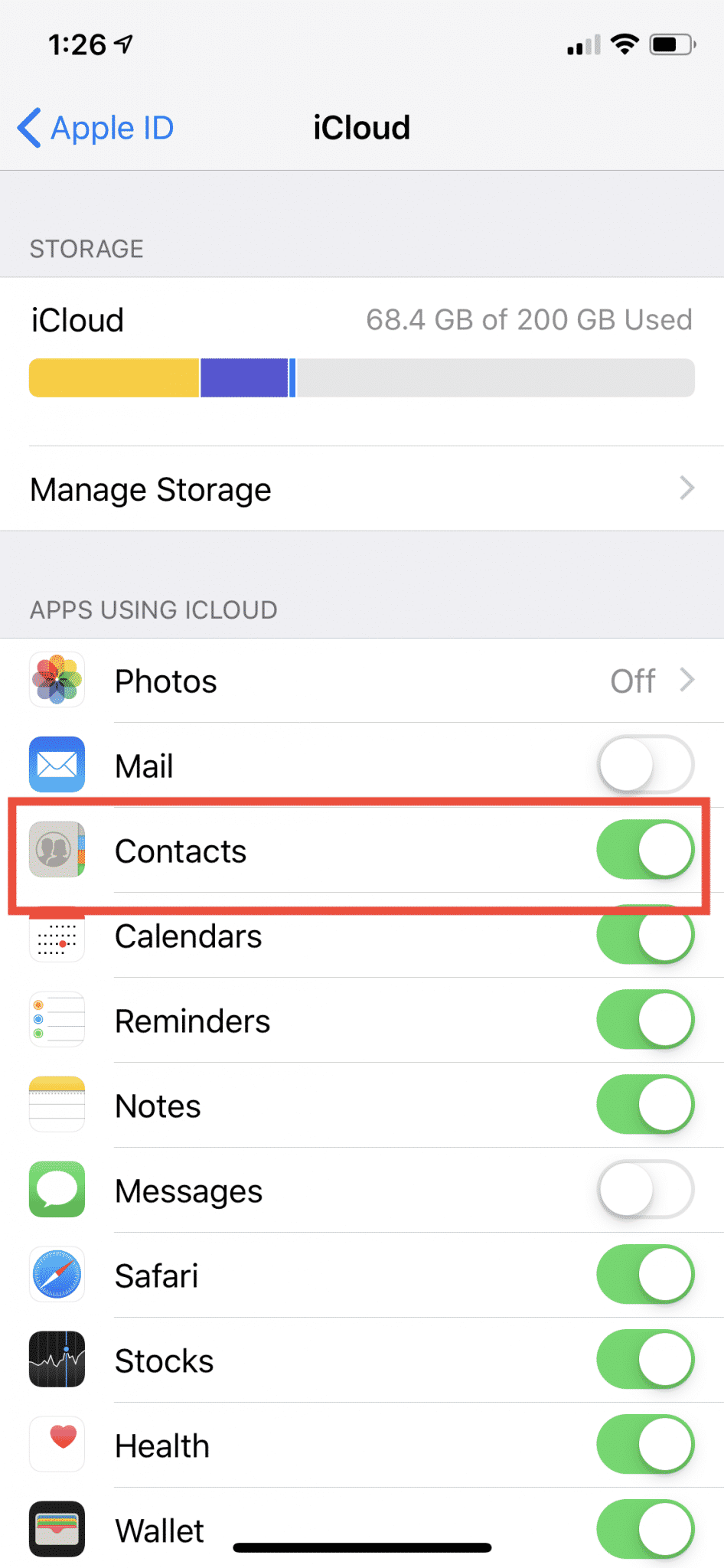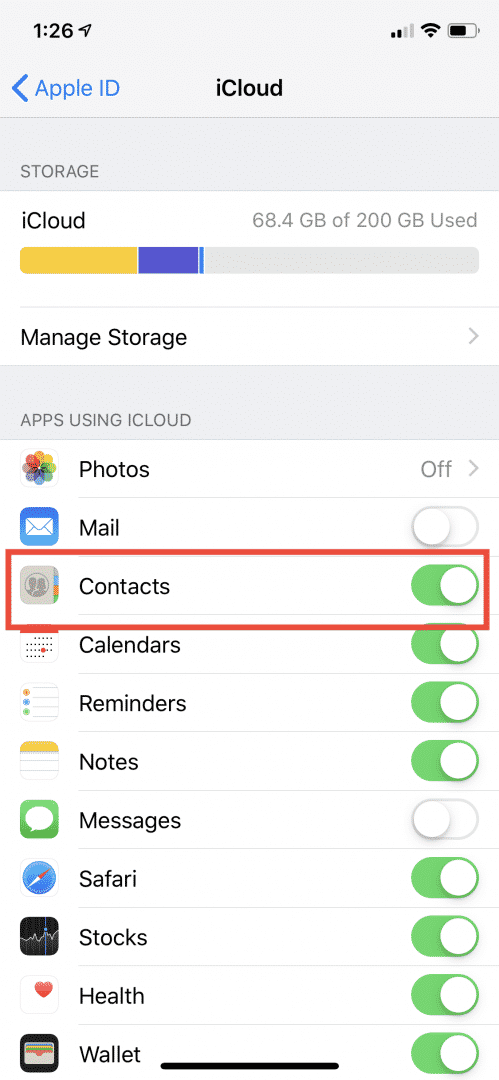 4. If it isn't, toggle it on to sync all your contacts with the iCloud.
5. If you are asked to merge your contacts, go ahead and tap on Merge.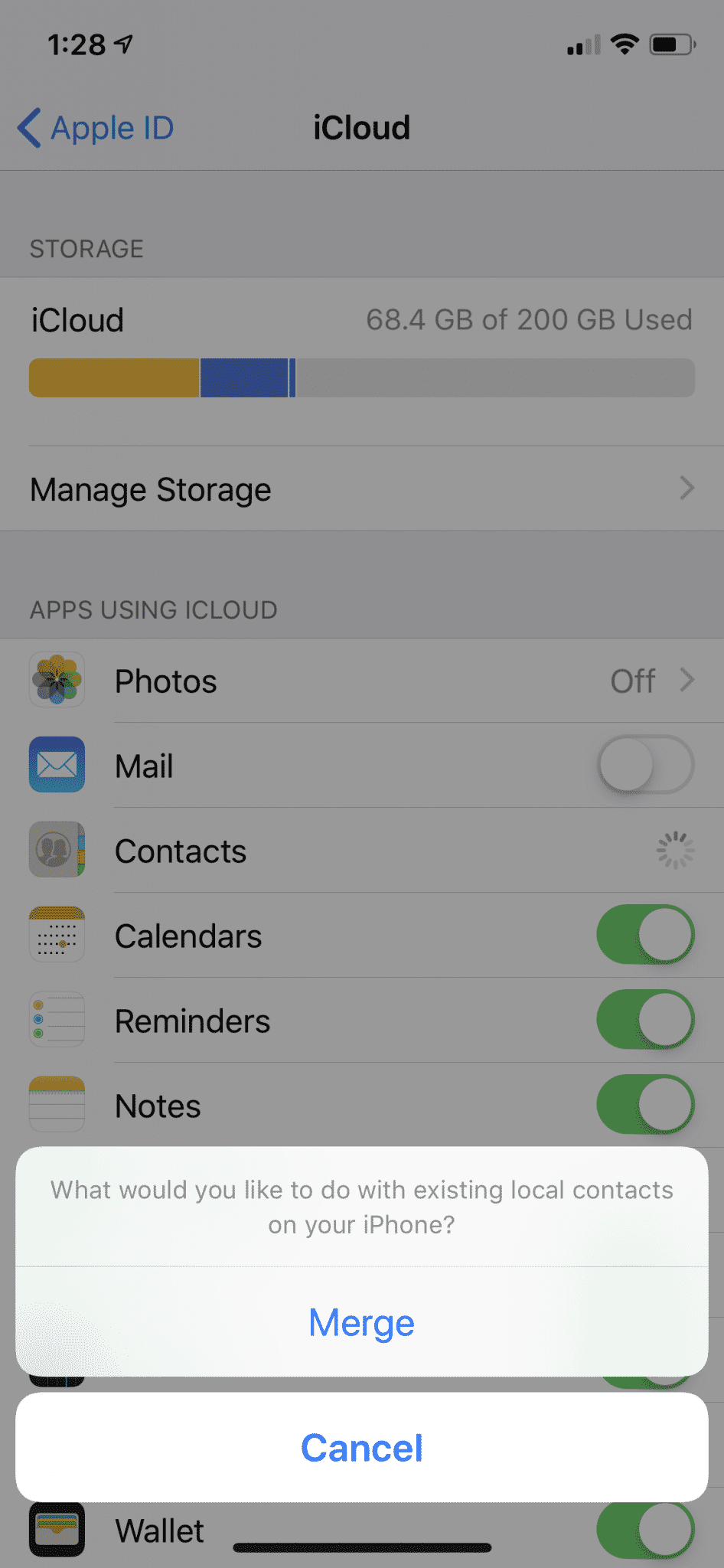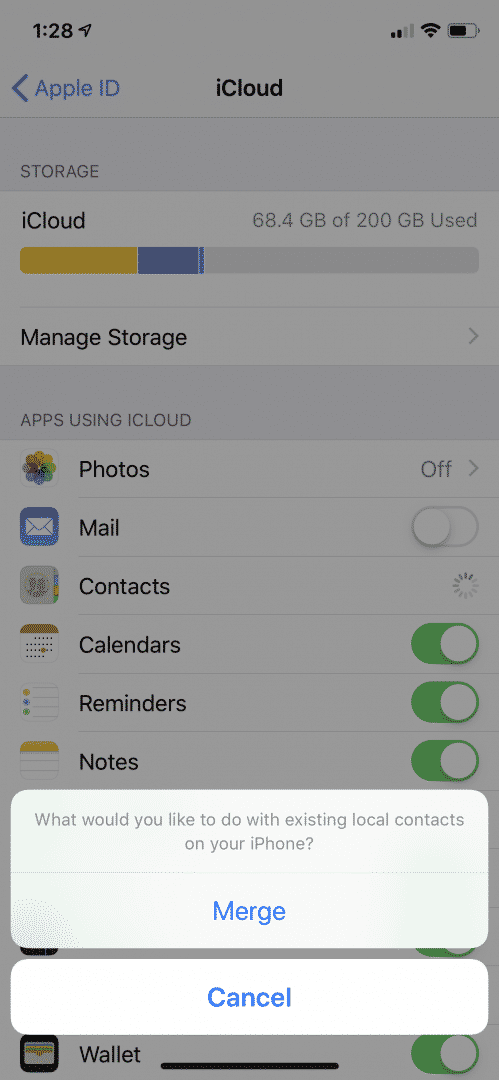 You might want to check if your contacts are being backed up on the cloud or not. To do so, head over to iCloud. Login to your account and check if your contacts are there or not.
---
Using iTunes
If you do not want to use iCloud or EaseUs MobiMover to backup your contacts, you can always use iTunes.
To do so,
Connect your device to the computer using a USB cable and launch iTunes.
On the left, select the option titled Info.
You'll find a "Sync your Contacts" option on your screen. Check it to backup your contacts.
Click on Apply to save all the settings.
Your contacts will be synced automatically with the iTunes application.
---
Final Words
So that was our take on How to backup contacts on iPhone. We mentioned some of the best ways to create a backup using iCloud, iTunes, and the EaseUS MobiMover.
iTunes is a platform that provides server space so that the users can store their important files and data. EaseUS MobiMover is a free iOS data transfer software that saves a backup of the contacts on your computer. Users can also store all of their iPhone data on their computers using the tool. If you do not want to use iCloud, you can always use iTunes for backing up your contacts quickly.