Amazon Firestick is a fabulous way to transform your normal TV into a smart television. With that done, you can easily watch local channels on your device. However, not everyone knows the procedure and often end up searching How to get local Channels on Firestick.
You can easily add local channels on Amazon Firestick by installing any live TV streaming application. There are a number of free and paid apps available that provide such services. Free ones are Oreo TV and Pluto TV, and some paid ones are Youtube TV, Sling TV, etc.
In this article, we will be sharing with you How you can easily add some local channels on your Amazon Firestick. For this to work, you should know How to install an app on Firestick.
We have mentioned certain apps that might help you in streaming TV channels on your Firestick. For your comfort, the list includes both free and paid applications.
---
How to Get Local Channels on Firestick
The easiest way of watching local TV channels on your Firestick device is by installing apps that provide live TV streaming services.
This section contains the list of the best free and paid apps that offer live TV streaming in high-quality.
Paid Apps
We will be discussing paid applications first. Most of you would have a budget for your entertainment needs. And these applications and definitely worth the price.
1. Youtube TV
The first app on our list of paid video content platforms is Youtube TV. Youtube is a renowned brand widely known for its online video platform called Youtube.
With the monthly subscription of Youtube TV, users can get live streams of popular TV channels like ABC, CBS, FOX, NBC, ESPN, and other cable networks.
Youtube TV's monthly subscription price is around $64.99 which stands the highest among other live TV services.
The subscription is a bit costly but you won't be disappointed by the services and features it has to offer.
2. Sling TV
The next application on our list is Sling TV. It is an American Television streaming platform that's been on the internet for quite a while now.
You can easily use this application on a number of devices, including smart TVs, smartphones, digital media players, etc.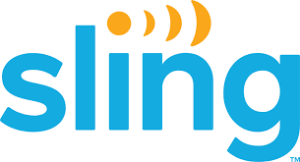 The monthly subscription of Sling TV has varying prices according to the plan. Sling Blue has 47+ channels that cost around $30 per month. Sling Orange offers 32+ channels at a price of $30 per month.
The combined Sling Blue + Orange has the highest number of channels i.e. 53+. It also has a high price of $45 per month.
3. AT&T TV Now
AT&T TV is an online service that provides its users with live TV streaming in high-quality.
AT&T TV Now is a direct-to-customer service that can be used on a number of devices such as smart televisions and mobile phones.
Just like Sling TV, the price of AT&T TV Now is also varying and is based on the different packages. The AT&T TV Now Plus costs around $55 per month and offers 45+ channels to the users.
AT&T TV Now Max provides 60+ channels at the monthly price of $80. AT&T TV Now Entertainment has 65+ channels and the cost is $93 per month.
The most expensive package is the AT&T TV Now Choice, which peaks at a whopping $110 a month. This package also provides the highest number of channels i.e. 85+.
---
Free Apps
If you do not have a budget for your cable needs, and still want to enjoy your television, then this section is for you.
1. Oreo TV
The first application on our free apps list is Oreo TV. It is an amazing app that provides high-quality live TV streaming services to users.
And the best thing – it's completely free. Oreo TV doesn't even cost a penny.
In addition, to live TV channels, you can also stream the latest movies and TV shows using this app. This is a fabulous feature for those who love binging movies and shows in their free time.
You can easily download the Oreo TV app from here. We also have a guide on How to install the app on your Firestick here.
2. Pluto TV
Pluto TV is no doubt one of the best free apps that provide live TV streaming to the users. The app is completely legit and all the content that is offered is free to watch.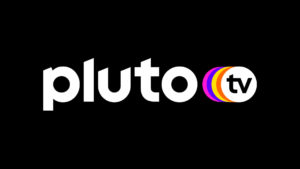 This application works as a traditional television where you have to watch advertisements in between your watch time.
The platform has more than 250 channels in their collection now. All you need to do is sign up for their services and start using them – for free of course.
3. Jio TV
If you are in India, then you already know about Jio and Jio TV. For users who have a Jio network connection, the live TV streaming services provided on the Jio TV app are completely free.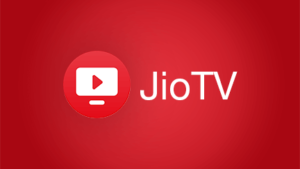 If you did not know about this till now, then go ahead and download the Jio TV app from the play store.
Login with your Jio number and enjoy the thousands of hours of content, all for free.
To watch the content on your Firestick device, download a screencast application, select your TV as the output source, and tap on Cast.
---
Final Words
So that was our take on How to get local channels on Firestick. We mentioned some of the apps that users can use in order to enjoy live TV channels on their Amazon Firestick device.
Talking about the paid services, Youtube TV, AT&T TV Now, and Sling TV is the best choice for you.
If you want to enjoy the services for free, then go ahead and install Oreo TV and Pluto TV on your TV.
If you have a Jio Sim on your smartphone, then download Jio TV. Then, you can easily cast your smartphone content to your Firestick TV.